Firm life's forgotten rewards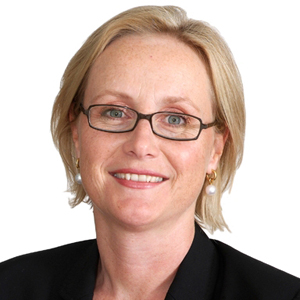 A partner at Norton Rose Fulbright will try to mend the battered image of a career in private practice at a Women Lawyers Association of NSW (WLANSW) event this week.
Felicity Rourke (pictured) is a panellist at the Law as a Career: Firms, In-House and the Bar event to be held in Sydney this Wednesday (14 May).
Speaking with Lawyers Weekly ahead of the sold-out event, Rourke said working in a firm had many rewards despite growing criticism of the long working hours and the pressures of time billing.
Rourke explained that firms create camaraderie among lawyers, with legal work very much a team effort. She added that the training is "fantastic".
"I really enjoy working with our younger lawyers and helping them [to] develop their skills, and they develop mine – it's a two-way street," she said.
Rourke revealed, however, that she didn't always want to be a lawyer.
"I nearly ended up in hotel management and hospitality ... but I studied arts/law instead and enjoyed the challenge of the degree and, in particular, the environmental law subject which was then quite a new area of practice."
Rourke was a lawyer and then senior associate in Allens' environment and planning practice for 16 years prior to joining NRF as a partner in 2007.
She advised graduates interested in following a similar path to research firms they would consider joining and find "the best fit for you".
Rourke will be joined on the panel by Elizabeth Cheeseman SC from Seven Wentworth Chambers and Justin Moses, corporate counsel at Westpac Group.
The speakers will provide insight into different types of practice, share their experience in law and the path that led them to their current roles.