Lawyers of the house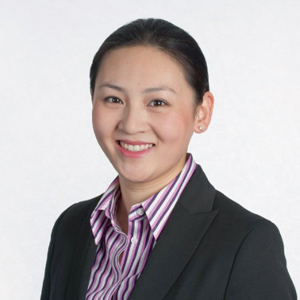 The corporate lawyers who have been shortlisted for the Charterhouse In-house Award expertly combine legal expertise with commercial nous to make a difference at their organisation.
After private practice roles at Piper Alderman and DLA Piper, Kylie Barrie made the move in-house in 2013 to join Bendigo and Adelaide Bank as a corporate solicitor. The bank's head of legal (Wealth), Nick Clark, praised Kylie for her "pivotal role" in aligning her workload with the key priorities of the wealth division. "Kylie has done a fine job of juggling multiple priorities ... [and] is regarded by the business as a trusted adviser," said Clark.
It isn't often that a lawyer with less than five years post-admission experience has the opportunity to lead a legal team, but that's exactly what Jessica Dodson has managed to achieve. Jessica is currently the acting head of legal at Medtronic Australasia. She also chairs company board meetings and sits on the executive leadership team. Reaching such heights on the corporate ladder hasn't stopped Jessica from continuing her Master of Laws at the University of Sydney and taking part in various athletic events, including the Sydney half marathon.
Another finalist who is at home on an athletics field is Dianna Gu (pictured right), an elite-level fencer and commercial lawyer with SP AusNet. Since starting the in-house role in 2012, Dianna has contributed to reduce the company's external legal expenditure. She has also helped to keep internal costs down by developing contract templates that have streamlined legal processes within SP AusNet. Colleagues have since sought Dianna's expertise in contracting and she regularly organises and presents seminars on contract law.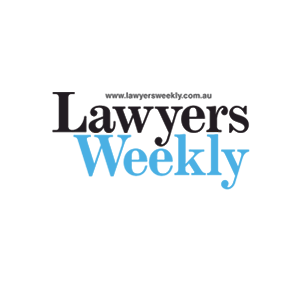 Knowledge sharing is also important to Nicole Ingram (pictured left), the principal lawyer at the Legal Services Commission in Queensland. Nicole mentors and supports junior lawyers at the Commission, despite being younger than all of them, and reviews the work of others when there is a complaint. She has previously advised senior executives, including the CEO and Special Advisor on Industry Intelligence for the Department of Defence – Defence Material Organisation.
Michael Simmons (pictured below), a Sydney-based solicitor and registered migration agent, has generated a new client base for Playfair Visa and Migration Services while also volunteering at the Refugee Advice and Casework Service. Michael, the youngest of the 59 finalist's in this year's Awards at just 25 years old, is proficient in Bahasa Indonesia and provides legal support to a new Jakarta-based organisation that assists asylum seekers. In addition to pro bono, Michael also volunteers his time to the Law Council of Australia Migration Law Committee, Migration Institute of Australia and New South Wales Young Lawyers.
Fellow Sydneysider Kimberly Statham is another impressive young talent who, in her mid-20s, was appointed as the sole legal counsel of Virgin Mobile. Since then, Kimberley has taken a senior role in Red Bull's legal department and is the youngest manager on the Australian Leadership team. A finalist in last year's 30 Under 30 Awards as well as the Lawyers Weekly Women in Law Awards, it could be third time's the charm for Kimberley tonight.