Squire Sanders takes on struggling US firm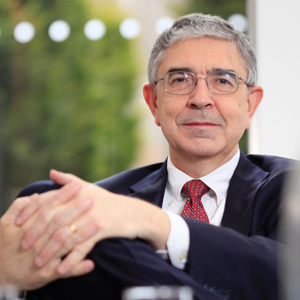 Squire Patton Boggs is the latest global law firm merger.
It was announced over the weekend in Washington that the two global firms had merged to create a 1600 lawyer firm, spread throughout 21 countries and 45 offices.
"We are very pleased to combine leading global and public policy firms with diverse and strong practices and client bases, strong regional positions and international orientations. Together we will be uniquely positioned to respond to the needs of business clients around the world," said Jim Maiwurm (pictured), the chair and global CEO of Squire Sanders.
Squire Sanders is the larger merger partner, with around 1300 lawyers in 19 countries.
In 2011 Squires launched its Australian practice by opening a 15-partner office in Perth. It opened its second Australian office in Sydney in 2012.
Patton Boggs specialises in public policy and litigation work.
It has five American offices, including a practice in Anchorage, Alaska.
Patton Boggs has an additional four offices in the Middle East, in Abu Dhabi, Doha, Dubai and Riyadh.
Patton Boggs is one of the most well-known and influential law firms in Washington political circles.
However, in the past 18 months the firm has suffered a number of hits, including its revenue falling by over 10 per cent from above US$300 million to around US$280 million.
The firm has also lost a number of partners and lawyers recently.
The merger takes effect from 1 June, with the new firm to be called Squire Patton Boggs.
Stay tuned to Lawyers Weekly for further updates on this story, including an interview with Squire Sanders Australia managing partner John Poulsen.