Exclusive: Ashurst downsizes in Adelaide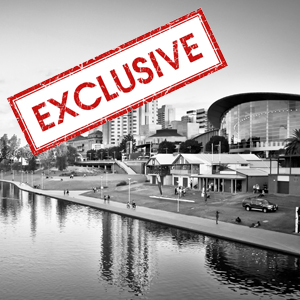 Ashurst is reducing numbers in South Australia starting with the relocation of its only Adelaide-based partner._x000D_
Ashurst is reducing numbers in South Australia starting with the relocation of its only Adelaide-based partner.
Ashurst has confirmed that five people have been affected by the firm's decision to scale back its presence in Adelaide. A spokesperson for the firm told Lawyers Weekly that "wherever possible" those individuals will be offered jobs at Ashurst offices interstate.
The head of the Adelaide office and its only partner Tanya Denning has accepted a position leading the firm's energy practice in Melbourne.
Despite the absence of a partner, Ashurst has maintained that the Adelaide office is not closing.
Two senior associates will be based in Adelaide and Denning will retain oversight of the office, supported by other Ashurst partners, the firm stated.
"Our ability to service our South Australian clients will not be impacted," a spokesperson said.
"The steps we are taking are in response to current and anticipated levels of business activity in the South Australian market."
Other firms have also reduced staff numbers in Adelaide this year. Three senior associates were among seven staff made redundant by Piper Alderman in February.
In the second half of last year, leading Adelaide firms Kelly & Co and Finlaysons also rolled out redundancies.
Kelly & Co has since been acquired by national firm HWL Ebsworth, which opened its Adelaide office this month (14 July).
Ashurst recently released its global financial results for the year ended 30 April 2014. The firm revealed it had raised £586 million in revenue, a six per cent increase on the previous financial year.