Senior associates pull their weight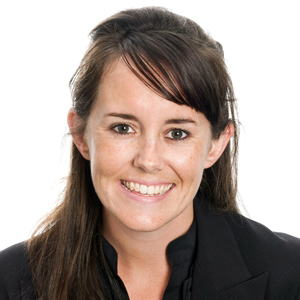 Technical brilliance, leadership and acting for clients in huge cases have seen the crème de la crème nominated for The Senior Associate Award.
Norton Rose Fulbright senior associate Claire Schneider has acted for many of the firm's clients in commercial disputes over the past year, the biggest being Rio Tinto in a $25 million claim brought by Walker Corporation in the NSW Supreme Court.
Schneider took on all parts of the case including preparing the evidence, the litigation strategy, and the management of interlocutory applications.
She also supervised an international team of 12 lawyers to scour and analyse documents as part of the court ordered discovery process.
"I'm particularly proud of the results that I've been able to achieve in a number of matters for clients where we've been able to resolve disputes in a really timely and cost-effective way," she told Lawyers Weekly.
"In the Rio Tinto matter, it was a very large piece of litigation but we were able to use lots of different techniques and forms of technology in order to make our processes more efficient without compromising on the quality of the work that we were doing."
Another Norton Rose Fulbright finalist was Chris Mitchell, a senior associate in the mergers and acquisitions team.
He has advised on many local and international M&A transactions in the regulated and unregulated space.
He is part of a Melbourne-based M&A team, and the lead senior associate, advising ASX-listed Atlantic Gold NL on its proposed merger with Canadian company Spur Ventures.
In this matter, Chris had to take responsibility for advising Atlantic on challenging Corporations Act and ASX Listing Rule issues while managing a multi-jurisdictional project team.
He was described by the client as a "capable, competent and communicative counsel".
King & Wood Mallesons senior associate Daniel Natale has had to "step up" this year and take charge of the firm's biggest transactions in recent years.
The biggest deal was the $3.9 billion takeover bid made by joint bidders DEXUS Property Group and the Canada Pension Plan Investment Board (CPPIB) for Commonwealth Property Office Fund, running from June 2013 to June 2014.
Daniel was the lead senior associate on the deal from start to finish. It was a milestone because it was the first time a Canadian pensions plan had taken part in a hostile takeover bid, and needed structuring to make them comfortable with the risk.
"I can't believe he's not a partner," one client said of Daniel.
"He can go across other disciplines, he knows our business well – and that's key to service delivery – understanding the drivers. You can't advise in a vacuum."
As a senior associate in the firm's government group, Sparke Helmore lawyer Liana Westcott was recruited in January 2013 as a legal adviser for a client who was tasked with setting up the infrastructure for the Royal Commission into Institutional Responses into Child Sexual Abuse.
Working from her Canberra office, Liana coordinated a multi-disciplinary team spanning two practice groups to make sure the Royal Commission had access to expert construction, leasing and employment law advice from across the firm.
"In total, my relationship with the Royal Commission resulted in the creation of 20 separate files for the firm, totalling more than $400k in revenue," she said.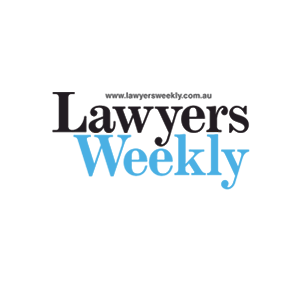 Herbert Smith Freehills lawyer Rohan Doyle (pictured left) is no stranger to awards, and was named one of the three best lawyers under 30 in the country in the Workplace Relations category at the Lawyers Weekly 30 under 30 Awards' last year.
As a senior associate in the employment, pensions and incentives (EPI) practice, Rohan's crowning achievement was leading a team in implementing a strategy that prevented industrial action that would have run into millions of dollars.
It happened during critical works occurring on a large public construction project in Victoria.
Rohan was able to easily navigate through a complex and urgent matter to eventually clinch a withdrawal of the industrial action, and completion of the works on time without damage.
Finally, we have Andrew Maynes, also a senior associate from King & Wood Mallesons' banking and finance team.
Andrew sacrificed his Christmas/New Year holiday last year to work with Caterpillar Financial Australia on a $7.2 billion transaction with Roy Hill for project financing.
The transaction involved a debt package with loans and guarantees from five export credit agencies and a group of 19 commercial banks from Australia, Japan, Europe, China, Korea and Singapore.
Caterpillar deemed Andrew the right guy for the job, given his expertise in project financing, asset financing and working with ECAs, and reviewing complex documentation.
The Lawyers Weekly Law Awards will be held at the Four Seasons Hotel in Sydney on 8 August. Tickets are available here.