Firm favourites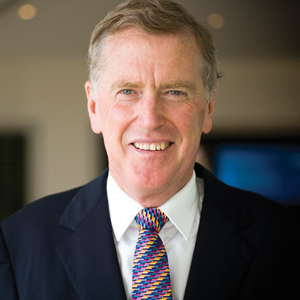 The six firms vying for The Law Firm of the Year Award, proudly sponsored by CTPartners, are a diverse and eclectic bunch.
Salvos Legal can add a finalist in this inaugural category to the three lawyers the firm has as finalists in the Law Student and Young Gun categories.
Flexible work policies have helped the fledgling firm to have attracted female staff numbers in excess of 75 per cent, and its developing commercial arm has attracted clients the calibre of the Department of Defence and the Commonwealth Bank.
"In all our dealings with Salvos Legal, my team and I have witnessed an incredibly positive culture across the firm," said Community Sector Banking CEO Greg Peel.
One of two global law firm finalists is Herbert Smith Freehills.
The firm with the stellar corporate reputation has already picked up awards as Australia's best professional services firm and Australia's best law firm (revenue over $200 million) at the Beaton Client Choice Awards in March.
HSF has also been recognised as the best law firm for LGBT inclusion and developed fatigue guidelines published on the Tristan Jepson Memorial Foundation website as an example of best practice in managing mental health issues.
Gilbert + Tobin has enjoyed impressive growth over the last few years at a time when many of its rivals have been forced to cut costs.
Since 2009, G+T has seen revenue grow by around $10 million each year, representing a 43 per cent growth in its coffers.
"We are continuing to increase our share of the best work available in the country," the firm's head, Danny Gilbert (pictured top right), told Lawyers Weekly.
Gilbert highlighted the firm's appointment last year to act for the Catholic Church's Truth Justice and Healing Council in the Royal Commission into Institutional Responses to Child Sexual Abuse as a particularly important ongoing matter for the firm.
G+T also has an impressively high number of female partners (35%) and an average return to work rate of staff returning to the office after parental leave that is in excess of 95 per cent.
By any measure, Hall & Wilcox has had a stellar year.
The past 12 months has seen revenue increase by 20 per cent, profit by over 30 per cent and partner numbers by 17 per cent.
Yamaha, Rio Tinto and the Melbourne Storm rugby league team are all recent client additions.
"The firm's double-digit growth in a maturing and highly-competitive legal market speaks volumes of the quality of their work and the strength of their client relationships," said noted business figure Joel Barolsky.
Barolsky also paid tribute to Hall & Wilcox's managing partner, Tony Macvean (pictured below left), for his role in achieving such success.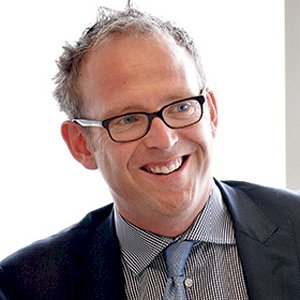 Like Salvos Legal, access to justice is a hallmark of Maurice Blackburn's ethos. The leading plaintiff law firm has garnered over $1 billion in compensation for thousands of Australian individuals and businesses.
In addition to happy clients, the firm has a highly-engaged workforce across its 27 national offices.
The Aon Hewitt 2013 engagement survey showed that Maurice Blackburn was the best-performing law firm in Australia, with just under 78 per cent engagement and over 83 per cent of staff aligned to the brand.
Rounding out this impressive group of finalists is Squire Patton Boggs.
In May Squire Sanders, including its offices in Perth and Sydney, merged with Patton Boggs to create Squire Patton Boggs.
Under the stewardship of John Poulsen, the global law firm has sought to forge a partner remuneration structure that is skewed towards non-financial metrics, including whether individuals comply with firm values as assessed by a 360-degree feedback process.
Diversity and flexibility are also key planks of the firm's culture, with over 30 per cent of staff utilising flexible work arrangements.
Winners in this category, one of the highlights of the Lawyers Weekly Law Awards, will be announced on the Awards night to be held in Sydney on 8 August. Tickets are available here.