Change will do you good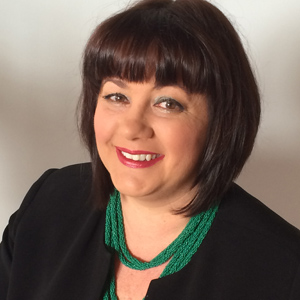 The co-founder of a two-office law firm lauded as one of Australia's innovators believes that firms which embrace change will reap the rewards.
Karan White (pictured) is an owner and business director with Pod Legal.
Last year, Pod Legal was recognised as a market leader as one of 10 winners of the inaugural Legal Innovation Index for Australia and New Zealand.
The index was launched and compiled by Janders Dean and LexisNexis.
This year, White will be one of the Index's judges, and she said law firms of all sizes have much more to gain than lose by embracing technology.
She pinpointed a coherent and targeted social media strategy as a particular area where firms should not fear to tread.
"Some people are slow to face the changing landscape, and for those that don't embrace social media, they are remiss to do so, and are potentially damaging their potential to move forward successfully."
Two key planks of Pod Legal's strategy is the use of social media and the total eradication of time-based billing.
"We have only ever used fixed-fee billing from the day we opened our doors," said White about her firm, which commenced in 2010 and has offices in Melbourne and Brisbane.
"Clients know that having certainty of cost when they deal with us is pivotal. It is critical to that engagement process and the longevity of that relationship."
Winners of this year's Index will be announced at the seventh annual Janders Dean Legal Knowledge & Innovation Conference in Sydney on the 18th September 2014.
Lawyers Weekly is a long-standing media partner of the event.
Innovation around knowledge sharing and collaboration, client services and delivery, employee engagement and the application of technology to process and costs management will be key areas of focus with regards this year's Index.
"What we want to see is people breaking away from the mould and really innovating in an industry that has typically been considered quite staid and non-progressive," said White.
She also confirmed that as one of the six judges, Pod Legal will not be submitting a nomination for the Index this year.
Firms can make nominations until 15 August and seek more information on the Index via the link below.
http://lexisnexis.com.au/legal-innovation-index/
This year's Janders Dean Legal Knowledge & Innovation Conference will feature as speakers Danny Gilbert, Vicki McNamara, the head of knowledge and learning at Herbert Smith Freehills and Keypoint Law head Warren Kalinko.