Exclusive: HDY chair resigns to seek MP position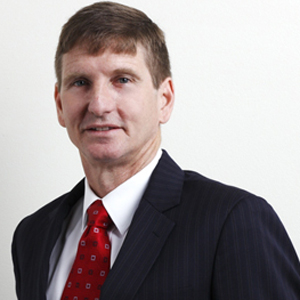 Roger Dobson has stood down as Henry Davis York's chair and is contesting this month's managing partner vote._x000D_
Roger Dobson has stood down as Henry Davis York's chair and is contesting this month's managing partner vote.
Lawyers Weekly understands that Dobson (pictured) has joined banking, insolvency and restructuring group head Jason Opperman and government sector head Michael Greene as a candidate to replace Sharon Cook as the head of the firm.
In April Lawyers Weekly exclusively revealed that Cook was standing down as the firm's managing partner at the end of the year after seven years in charge.
HDY is seeking to have completed the managing partner vote by the end of the month, with Lawyers Weekly being told by senior sources that a result could be announced early next week.
Dobson's candidacy has necessitated that he resign as chair of the firm's national board.
Lawyers Weekly understands that senior partner Scott Atkins has since assumed the role of chair of the firm.
Dobson declined to comment about his candidacy when contacted by Lawyers Weekly.
When contacted by Lawyers Weekly, Cook declined to comment on the managing partner vote and the circumstances surrounding Dobson's resignation as the firm's chair.
Atkins also failed to return messages from Lawyers Weekly regarding questions as to whether he has been appointed as an interim chair or if it is a more permanent position.
In November 2012 Dobson was appointed chair of HDY after a detailed review of the firm's governance and structure.
Atkins, Greene and Cook, as managing partner, were also elected to the five-person board.
A total of nine candidates stood for election.
More cash for high performers
Cook's current term as managing partner was due to end on 30 June this year.
That was extended for six months until the end of the year as Cook sought to overhaul the firm's partner remuneration structure and move HDY away from a pure lock-step model.
Despite some initial opposition within the partnership, Cook was successful in pushing in reforms to the firm's partner remuneration system, which came into effect on 1 July.
"I am very proud of the fact that we have been able to implement a new partner performance remuneration system, which was the purpose for which I have had my six-month extension, and I have been able to achieve that," she said.
"To have a substantial majority of partners vote in favour of it at a recent partners meeting is a really major achievement for this firm."
Under the new model, high performing partners will be more handsomely rewarded.
Lawyers Weekly also understands that HDY has performed strongly in the 2013-14 financial year, with a significant increase in revenue.
While not confirming specific figures, Cook said she was pleased with the firm's bottom line.
"We had a very good FY14 and I am very pleased with the financial condition of the firm at the moment," she said. "I will be leaving a firm that is in an excellent state for my successor."
Over the past 12 months HDY has sought to focus more on financial services and government work, which has caused some angst internally in other practice areas, such as corporate and commercial.
This year the firm lost corporate partner James Lonie, real estate partner Justin Madden and former financial services group head Liz Gray.
HDY also laid off 13 staff in March.
HDY's revenue increased by around 35 per cent between 2008 and FY13.