Dystopian disruption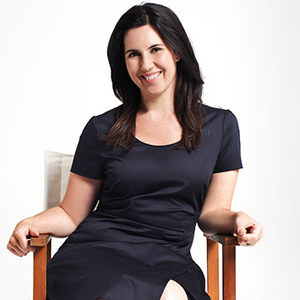 The legal profession is stifling itself by not focusing on innovation despite the time being ripe for disruption, according to a leading strategy consultant.
Fifth Quadrant managing director Kristi Mansfield (pictured) spoke to Lawyers Weekly about how the legal profession is not really seen as one that adopts new technologies or digital innovations to boost customer service delivery or delivering new products.
Her comments come ahead of the seventh Annual Janders Dean conference later this month, of which Lawyers Weekly is a media partner.
Mansfield is addressing the conference by posing the question of 'Corporate Entrepreneurship – Is the legal industry ready?'
"There are many untapped opportunities for entrepreneurship: either inside entrepreneurship within organisations or large firms, or outside, meaning start-ups that might be providing new innovations into the profession," she said.
Mansfield will address issues in the legal profession including the evolution of the customer experience and the determined customer.
"What that really means is how are customers now driving interactions with businesses?" she asked.
"I'm going to talk about why that's evolved and the problem that customers have when they interact with organisations and why they are not receiving the experience that they want."
Mansfield said this has an impact on how organisations and firms start think about innovation dovetailing to suit the customer, with the legal profession having two main components to think about in particular.
"Is there a new model for engagement in the legal profession that is focused solely around the customer and what's the experience that they're delivering to their clients and customers?"
"Secondly, in terms of the services they provide, where can they be looking for opportunities to use new methodologies including co-creation to deliver services to their businesses or their clients?"
The Professional services sector including the legal profession tends to be inherently focused on client and customer needs, said Mansfield, noting they often have sophisticated systems for delivering solutions for high-value clients.
However, Mansfield believes this does not abrogate firms from seeking to innovate, and seeking to see the view from the client perspective.
"But what's very interesting is to start working with legal firms around, well, how can they actually innovate and what does the future look like for them in terms of customer and client engagement," she said.
Disrupt within to ward off disruptors outside
Mansfield believes the legal profession should think about how they can utilise internal resources to disrupt and innovate internally to protect themselves and their respective firms from disruption in the market.
"Other industries are adopting innovation in the digital space (online, mobile applications), and servicing through digital channels," said Mansfield.
"How can they think about contractual outcomes or negotiations through co-creation in different digital platforms that might make the process more efficient and a better experience for all?"