Cultural kryptonite of the legal profession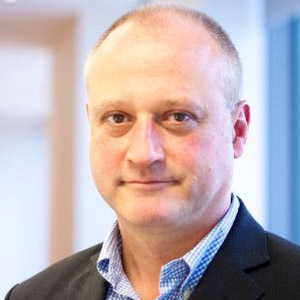 The legal profession is slow to get off the mark in responding to diversity and inclusion challenges compared to other professions, a diversity and culture expert believes.
Neil Cockroft (pictured), the Group diversity manager at GrainCorp, spoke to Lawyers Weekly ahead of a panel discussion he is involved in next week at the offices of Mediation Central in Sydney.
Titled 'Cultural Kryptonite and the Working Woman', the discussion will touch on workplace culture issues such as unconscious bias, silent discrimination, workplace flexibility, and family vs. work balance in the legal profession.
"Lawyers are, by definition, precedent-based thinkers. They look at what already works or has worked in the past as a solution for the future," said Cockroft.
"If you want to make progress in diversity and inclusion you have to try something new and different."
Cockroft previously worked at King + Wood Mallesons (KWM) for two years, designing and executing its diversity, inclusion and flexibility strategy.
In that time, he found that lawyers are conservative by nature, slightly change-averse, and "certainly risk-averse".
Cockroft noted that the legal profession is characterised by a culture of presenteeism, where working long hours are valued more than working flexibly in different times and managing performance.
Cockroft also believes presenteeism is an example of unconscious bias. He plans to address the issue of unconscious bias in the workplace at the panel discussion, which is about having set ideas around what success looks like in a law firm, what a successful partner looks like, and what successful staff look like.
"If you have a mindset change around the fact the performance is not about how many billable hours I charge but about how much value I bring to the client, then it doesn't really matter when or where you deliver the results from as long as they get delivered," he said.
Other panellists at the discussion include Jane Needhams SC, the president of the NSW Bar Association; Alec Bashinsky, Deloitte's national partner of people and performance; and Aleecia Murray, who established AM Legal in 2007.
Silent, but can be deadly for culture
Cockroft said that silent discrimination is a situation where assumptions and stereotypes linger in the workplace free from any internal challenges.
"An example of silent discrimination is the assumption that we have about people and how work is delivered," he said. "Who should occupy this job when it becomes vacant, and often the default start point is that it's going to be a Caucasian white man of a certain age.
"When you're measuring the performance of flexible part time worker, they are more likely to be weighted as average as opposed to a full time employee or lawyer, who is more likely to be rated at the top end of the scale because part-time workers are not as visible, and so they are seen as adding less value even though that's not true picture."
The reality is more often than not, majority of part-time workers in a firm are women.
Changing tides at KWM
While working at KWM, Cockroft started to see a changing trend that moved away from the tradition of women taking time off to look after children.
He said men are beginning to take on the role of primary carer for children for a fixed time during their early years.
But there is still a long way to go before this becomes the norm.
"The default position is that a male lawyer can work 14 hours a day knowing that his children are being looked after by his partner or by some other arrangement like childcare or a nanny, whereas women who are parents and primary carers have to juggle work and family," he said.
Men are still viewed as the breadwinners if they have a family and children, while women are usually expected to be the caregiver, and there is still a long way to go before these roles become interchangeable, he said.
Cockroft was involved in an intervention program at KWM where he introduced an awareness workshop for partners and managers to increase their understanding of unconscious bias and its implications on decision making.
"The problem is majority of leadership and management positions in firms and corporates are held by men so part of the reason for the slow rate of change is that men will hire and promote in their own image without even realising they're doing it so the idea of success is male-typical; someone who has the male-typical attributes and competencies," he said.
While a male's leadership style might be assertive and decisive with competitive traits, a female's leadership style could be around consensus building, consultation and relationship building.
"So for me the important thing is not around promoting and increasing representation of women per say, but it's about promoting gender diversity of both men and women, each of whom bring different strengths and different perspectives and approaches to the challenges of the business," said Cockroft.