NRF closes its doors in Canberra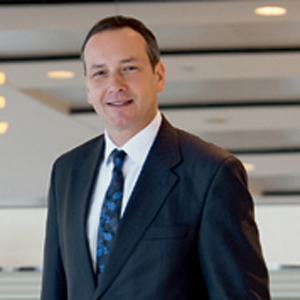 Five roles are in limbo as Norton Rose Fulbright prepares to close its Canberra office.
Australian managing partner Wayne Spanner (pictured) informed staff on Friday (26 September) that NRF's Canberra office would close by the end of 2014.
Late last year, NRF laid off three lawyers and five support staff in Canberra as part of a round of redundancies that saw 30 jobs axed across Australia. The job cuts also prompted the relocation of two Canberra-based partners to the firm's Sydney office.
Spanner refuted the suggestion that the Canberra office would close as a result of the redundancies or the partner transfers when speaking with Lawyers Weekly in November 2013.
Today, he told Lawyers Weekly in a statement that the departure of the firm's only remaining Canberra-based partner, Vince Sharma, was the catalyst for the closure.
"[Sharma] has now decided to retire from the firm and we wish him well. As a result we have made the decision in Australia to close our office in Canberra by the end of the year."
Lawyers Weekly contacted Sharma, but he did not respond to phone or email messages prior to publication.
The five other Canberra-based employees – four lawyers and a legal assistant – are in discussions with the firm about potential job opportunities at NRF offices interstate, said Spanner.
Business as usual
Spanner maintained that the closure would not reduce the volume of government work undertaken by NRF.
He said the firm had been servicing a large proportion of its Canberra-based work from Sydney and Melbourne since last year.
"The important work we do for the Federal Government will continue.
"We are committed to doing high-value government work and ensuring that we continue to provide those clients with the right advisors irrespective of where they happen to be located."
NRF earned three per cent of legal fees paid by the Commonwealth over the 2012-13 financial year. The firm has been on the Federal Government's Legal Services Multi-Use List since the list was established in 2012.
One of the firm's major government clients is the Australian Renewable Energy Agency (ARENA). The Canberra team, led by Sharma, recently advised ARENA on a $164 million solar power plant to be constructed in Moree, NSW.
We weren't pushed
Norton Rose merged with the US-headquartered firm Fulbright & Jaworski to become Norton Rose Fulbright in June last year.
Outside Australia, the firm has offices across Europe, the US, Canada, Latin America, Asia, Africa, the Middle East and Central Asia.
Government is not one of the firm's global practice groups; nor is it listed among NRF's key industry sectors.
Spanner denied that he was pressured to close the Canberra office by members of the global partnership.
"This was a decision about an Australian office made in Australia," he said.