Sydney IR firm opens Melbourne office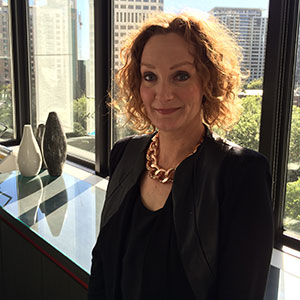 People+Culture Strategies has poached a special counsel from Clayton Utz to head up its new Melbourne practice.
Siobhan Mulcahy (pictured) joined PCS as a director on Tuesday (30 September) and is currently the firm's only lawyer in Melbourne.
However, the firm is in the process of recruiting for its Melbourne office and looks set to add two more lawyers by the end of this financial year, according to managing principal Joydeep Hor.
Hor also revealed that PCS is talking to lawyers in Brisbane, Perth and Canberra about opening offices in those cities, with a Canberra launch likely in the next two to three months.
"We've had plans to [expand nationally] from the very beginning," he told Lawyers Weekly.
"It's not been about opening an office for the sake of opening an office, but making sure the individuals who are going to have responsibility for those offices are … culturally aligned and a good fit with us.
"Siobhan is culturally ideal for what we are trying to do with our firm."
Mulcahy brings clients from the retail, fast-moving consumer goods and registered training space to PCS, which already advises a number of national clients on their Victoria operations.
Prior to joining Clutz, Mulcahy held director roles at boutique law firms, including Melbourne-based Zeitz Workplace Lawyers and the now defunct Trindade Farr & Pill Workplace Relations Lawyers.
She said boutiques were her "clear preference".
"The way we work with clients in a smaller, more nimble, environment is more productive; the relationship, from both our perspective and the client's perspective, is more fruitful and more satisfying."
Mulcahy added that lawyers in boutique law firms can be flexible and creative with their pricing structures.
Billing buffet
Hor is an advocate of alternate billing, with more than a third of PCS's annual revenue comes from clients who have engaged the firm on a retainer.
"[A retainer] is an important mechanism that can not only save clients considerable amounts on their overall spend, but they can start using us in a way that is in the best interests of their organisation as well."
The firm also offers fixed fees and time-based billing.
Mulcahy said she plans to replicate the Sydney firm's flexible approach to billing in Melbourne.
Growth spurt
PCS has achieved double-digit revenue growth each year since it was established in 2010.
For FY14, the firm increased total revenue by around 14 per cent.
Hor said greater awareness of employee rights and increased activity in the bullying and harassment space had contributed to the firm's strong performance.
He also claimed that PCS's "front-end" approach to servicing clients was a market differentiator that had been well-received by clients.
The firm offers training and consulting services to help clients "avoid legal problems", which Hor claimed is a better approach than waiting for a problem to present itself before lawyers are called in.