Minters in the money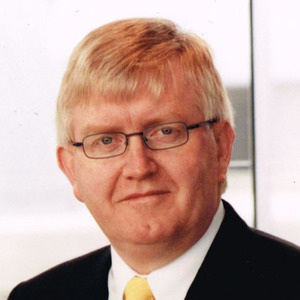 Minter Ellison has reported $418 million in revenue for FY14, up $2 million on the previous year.
The figures are included in the national firm's annual report, released this month.
The report reveals that while revenue declined by $3 million to $416 million between FY12 and FY13, the past financial year has helped the firm regain lost ground.
Minters' rival Clayton Utz reported slightly higher annual revenue of $420 million, a $16.7 million decline on the previous financial year. However, the firm did increase its net profit.
Minters did not include net profit in its annual report.
Chief executive Tony Harrington (pictured) would not divulge profit figures when speaking with Lawyers Weekly, but he did indicate that the firm had been profitable in FY14.
"If we hadn't made a profit I wouldn't be talking to you," he said, adding that he "couldn't be happier" that the firm has remained independent and resisted a global merger.
"The firm is in a good place [financially]."
Harrington added that the firm's acquisition of Maddocks' tax controversy team in October demonstrates that Minters is "very much focused on growth".
Minters' annual report also provided a breakdown of revenue by industry sector. Financial services proved be the most lucrative sector for the firm, accounting for 23 per cent of total revenue, followed by consumer, technology and transport (22%); government, health and services (19%); energy and resources (13%); and real estate and environment (13%).
When asked about the profitability of specific practices, Harrington singled out Minters' projects and infrastructure, energy and resources and financial services groups as strong performers in FY14.
The energy and resources team, specifically, advised on transactions worth in excess of $8 billion. The firm claimed that many deals arose out of client expansion into resource-rich jurisdictions, such as Mongolia, Papua New Guinea and Indonesia.
Meanwhile, the federal government's sale of public assets has been a boon for Minters' projects and infrastructure practice, which recently advised the Port of Newcastle on long-term lease arrangements worth $1.75 billion.
Firm chairman Bruce Cowley claimed that the election of a Liberal federal government not only prompted a shift towards private ownership of public infrastructure, it was also the "trigger for improved confidence in the investment environment after a lengthy period of stagnation".
Improved business confidence saw a pick-up in M&A in FY14, according to Harrington. He added, however, that the market remains patchy.
Minters advised on $22.2 billion worth of M&A and private equity transactions across a number of practice areas in FY14, the report revealed. Among its high-profile transactions was the $1.55 billion sale of Lloyds Banking Group's asset finance business and a corporate loan book to Westpac, led by financial services partner Victoria Mathewson.
Minters' people
Minters' annual report also announced the line-up of the firm's newly-formed executive leadership team, chaired by Harrington, which will oversee the implementation of the firm's strategy.
Members, such as innovation and networks leader Andrew Cunningham and projects chair Pamela Jack, demonstrate that the firm is building its capability in specific areas, according to Harrington.
Minters also detailed its senior appointments over the past financial year. According to the report, the firm appointed 10 partners, 12 special counsel and 44 senior associates.
Since the end of FY14, in addition to Maddocks' tax controversy team, the firm has also poached the former head of Fox Tucker Lawyers' real estate team and Herbert Smith Freehills' chief operating officer Janet Young, who is a member of Minters' new executive leadership team.
The firm has, however, also lost senior lawyers in recent months, including restructuring and insolvency partner David O'Farrell and special counsel Danielle Mildren.
Gender issues
Coinciding with the release of the Workplace Gender Equality Agency report on the gender-specific performance of Australian firms, Minters has provided a breakdown of its employees by gender.
Minters has 40 female partners, representing 20 per cent of the partnership. A slightly lower percentage (18%) of female partners own equity in the business, according to the WGEA report.
Overall, the firm is female-dominated, with 65 per cent of its 1656 employees being women.
Women are also in the majority across most professional positions below partner level, representing just over half of all special counsel, 58 per cent of senior associates and 61 per cent of other qualified lawyers.