What do you think? Lawyers Weekly asks readers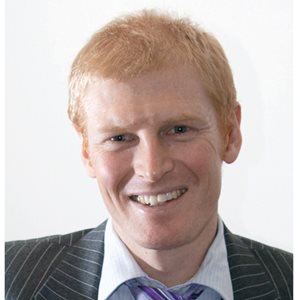 Around 1,200 readers participated in a recent survey that will inform what the print and online editions of Lawyers Weekly will look like in 2015.
Around 1,200 readers participated in a recent survey that will inform what the print and online editions of Lawyers Weekly will look like in 2015.
Results reveal that readers are most interested in domestic legal news (75.8%), followed by industry moves and appointments (46.4%).
Lawyers Weekly editor Justin Whealing (pictured) said the definition of 'domestic legal news' has changed in recent years.
"Don't be fooled by the label 'domestic legal news'," he said. "Our readers are interested in the international strategies of local firms and the domestic offerings of the global entrants, with the success or otherwise of such strategies often manifested by the comings and goings within those firms."
The survey also found that the majority of readers work in private practice (60.4%), with in-house and the Bar representing 14.8 per cent and 5.4 per cent of the readership, respectively.
Whealing commented that it had been a tumultuous few years for private practice lawyers, many of whom look to Lawyers Weekly for insight into the changes occurring around them, from global mergers to the rise of boutique firms.
"Dissatisfaction with the large law firm model has spawned many new market entrants in 2014, and I think that trend will continue," he said.
"Flexible work, alternate fee arrangements and the desire for a greater sense of collegiality in practice are all factors prompting the start-ups."
The shift in the market has affected a number of Lawyers Weekly readers, particularly the 18.1 per cent that now work for a global firm. Others are split between national (24.5%), boutique (23.2%) and mid-tier (15.5%) firms.
Within these firms, mid-level lawyers (16.6%) are the most avid Lawyers Weekly readers, followed by partners (13.4%) and senior associates (12.7%). Managing partners or CEOs comprise six per cent of the readership.
Coming soon
While the Lawyers Weekly website is the profession's preferred online legal publication, many survey respondents stated that they did not receive the print edition. However, almost half (41.7%) expressed interest in receiving a monthly magazine in 2015.
In response to reader demand, Lawyers Weekly magazine is relaunching as a monthly title in February next year, with a slick new design and editorial format.
The details have yet to be being finalised, but Whealing said the content will be a mix of the best of Lawyers Weekly, including exclusive news and analysis, along with comprehensive features and engaging new sections.
"The survey backed up what I have heard anecdotally from many lawyers – that they want a magazine that can look at key issues in an in-depth manner," he said. "The 24-hour news cycle has fed the online news environment, but the educated reader still wants to read articles that are more meaningful to them."
Whealing added that the acquisition of Lawyers Weekly by Sterling Publishing in October marked the beginning of a new and exciting chapter for the publication.
"Our high level of reader engagement throughout all streams of the profession made us attractive to Sterling," he said. "Debates around billing structures, diversity, how we treat each other, what clients want and partnership models are still being played out, and debated passionately.
"It is a great time to be involved in legal publishing."
Lawyers Weekly is delighted to announce that Sarah Walker from Cooks Hill in NSW has won a bottle of Dom Pérignon for participating in the Lawyers Weekly reader survey.
Congratulations Sarah!