Victorian lawyer jailed for $1.7m fraud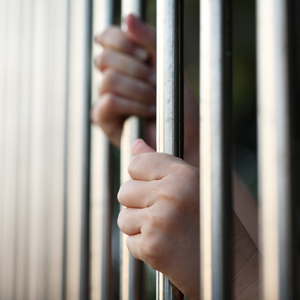 A 59-year-old suburban lawyer will spend a minimum of three years in jail for defrauding a client out of $1.7 million.
Brian Francis Maloney, who ran a practice employing seven staff in the Melbourne suburb of Williamstown, has been sentenced to five years in prison, with a non-parole period of three years.
The Supreme Court judgment, handed down last week (16 December), revealed that the lawyer deceived a client into believing he was providing funds for legitimate loans, but that money was instead used by Maloney to cover his own debts.
Maloney pleaded guilty to 13 counts of obtaining property by deception, two counts of having a deficiency in a trust account and one count of theft.
The court heard that the father of six planned to take his own life, leaving notes and sending text messages explaining that his life insurance would pay out the debt owed to his client. However, Maloney's suicide was prevented by the actions of one of his sons and he was admitted to a psychiatric hospital soon after.
Chief Justice Marilyn Warren acknowledged that Maloney had been diagnosed with major depressive disorder, "which may explain in part your poor judgment and delusion that you could pay the monies back".
Maloney has repaid a large part of the money defrauded, but still owes his client more than $600,000.
Warren also recognised that Maloney was a dedicated family man and community member who regularly provided pro bono assistance.
Even so, the Chief Justice maintained that Maloney had committed a very serious offence involving "disgraceful dishonesty".
Maloney has given his consent to the Legal Services Commission to remove his name from the Roll of Practitioners.