Learning lawyerly things could only get better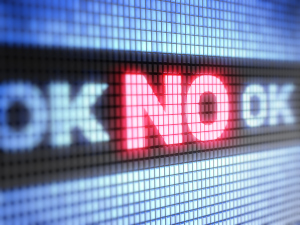 A recent CLE survey has shown that while lawyers think CLE courses "aren't bad", there is significant room for improvement.
Lawyers Weekly and Bulletpoints recently ran a survey asking readers for their thoughts on mandatory legal education (CLE/CPD) in Australia.
Just under 100 responses were received, with respondents indicating that relevant CLE courses are highly valued, but such courses are becoming increasingly scarce.
The first of the five survey questions asked, What is your current view of mandatory legal education (CLE/CPD) courses in Australia?
The top two responses were: 'They are not bad, with some courses better than others' (49%); and 'They are very good and I am a better lawyer because of it' (21%).
Bulletpoints CEO Jonathan Seifman saw the glass being half-full with that feedback.
"I think it's a good result," he said. "Anecdotally, a lot of lawyers have told me that they don't like the CLE/CPD process and feel that it's just a 'tick the box' exercise.
"So it's heartening to see that a large majority of lawyers are feeling that they're spending time and money on courses that are providing them some value."
Just under one third of respondents to this question, however, expressed a negative view of CLE courses.
Eighteen per cent of respondents described the standard of CLE courses as very poor, with 13 per cent stating they found some value in attending but that the standard is deteriorating.
"More providers are flooding the market, and the standard is really dropping," commented one reader. "Some providers expect that a speaker will give their services for free, yet charge the attendees a fortune to attend."
We don't have to physically be there
Survey respondents indicated that it can be tough to attend CLE courses in person, but once there, they would like an informal environment.
The most popular response to the question, The best mandatory legal education courses are… was 'Sessions that I can attend remotely' (41%), with 39 per cent of respondents also selecting courses that were "cheap" and "incorporate humour".
"Audience engagement is particularly important but often missing," wrote one respondent.