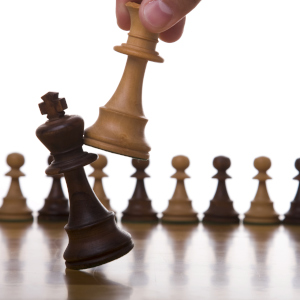 One of Australia's leading legal recruiters has told Lawyers Weekly that law firm partners feel they are over-managed and under-appreciated.
One of Australia's leading legal recruiters has told Lawyers Weekly that law firm partners feel they are over-managed and under-appreciated.
Speaking anonymously to Lawyers Weekly, the senior legal recruiter counts global, national, mid-tier and boutique firms as clients.
He believes there is a strain of unhappiness running through the partnership of the largest firms in the domestic market.
"A lot of the large firms have been over-managed and that has doubled up once again upon many of the mergers happening," said the recruiter, adding that many partners in such firms feel they are being bogged down in bureaucracy and that the Australian partnership is dictated to from a foreign HQ.
"They are losing their sense of proprietorship and sense of being a partner and feel more like an employee… Senior management aren't listening enough to partners in making decisions."
Domestic mergers have also often alienated the partnership of smaller merger partners.
Former Monahan + Rowell (M+R) partner Marc White told Lawyers Weekly that when Sydney's CBP Lawyers took over the firm, some members of the smaller Melbourne M+R partnership felt marginalised.
"I spent many hours in meetings that didn't actually grow the Melbourne base; they were more orientated around Sydney," said White.
The anonymous recruiter said that while senior management at Australian firms was often attracted by the siren call of larger domestic or foreign suitors, clients are caring less and less about law firm 'brand' and more about personal relationships.
"I think high quality partners that want to enjoy practising law, and aren't enjoying it in their current environment, should think about  high-quality, mid-size or boutique firms," he said. "They should not be hung up on brand, because clients are not hung up on brand."
He added that over the past 12 months that in his discussions with lawyers, it was partners at "high-quality boutique and mid-size practices" that expressed the most job satisfaction.
"No one appreciates a micro-managed performance-based system," he says. "The happiest partners are from mid-sized law firms with much higher profitability and levels of collegiality than the larger traditional machine."
Show me the money
The past calendar year has seen a number of law firms change their partner remuneration systems in an attempt to convince star performers to stay.
King & Wood Mallesons and Henry Davis York have moved away from pure lock-step systems to a more performance-based structure, while new entrants such as Keypoint Law offer senior lawyers the chance to pocket up to 70 per cent of their billings.
The recruiter believes that partner remuneration systems need to reward both high performance and encourage a sense of collegiality.
"If you take a helicopter view of the market, the majority of the market is struggling to reward partners with a third of their billings," he said, nominating Gilbert + Tobin as one large firm that is keeping high earners and making numerous lateral hires, partly as a result of the firm being able to reward high performing partners handsomely due to its partner remuneration structure.
"There is only one substantial mid-sized firm, one smaller mid-sized firm and a couple of boutique firms that are performing closer to and above 50 per cent net profit /drawings of revenue. Hence when times get tough such firms are not victims of the really unpleasant, aggressive behaviour (internal competition)."
"So, while everyone is trying to reinvent the wheel, what we have seen is high quality smaller firms are helping clients to make money and also the partners are also making really good money … so everyone seems to be happier."
The recruiter added that effective partner remuneration systems will also reward referral work, but not try and shoe-horn other factors such as mentorship.