Government lawyers lift pro bono hours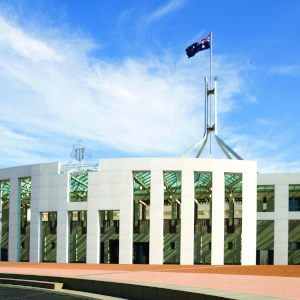 The number of pro bono hours undertaken by federal government legal service providers has increased in the past year.
Time spent on pro bono work grew four per cent in 2013-2014, up to 562,647 hours in total, according to the Legal Services Expenditure Report released by the Attorney-General's Department.
Salvos Legal topped the chart again, contributing 2302.65 hours per lawyer in total. Terri Janke and Company, Harmers Workplace Lawyers, Maurice Blackburn and Craddock Murray Neumann Lawyers each contributed over 100 hours per lawyer.
The top 10 pro bono contributors, which also included Chamberlains Law Firm, DLA Piper, Justitia Lawyers and Consultants, Allens and Hamilton Main, averaged 88.7 hours per lawyer last year (Salvos Legal excluded), up from 65.8 hours per lawyer in 2012-2013.
A total of 100 Commonwealth legal services providers reported their pro bono work, compared with 96 in 2012-2013 and 46 in 2011-2012.
Government agencies are required to take into account the number of pro bono hours a law firm does when awarding work to external legal services providers.
The National Pro Bono Resource Centre (NPBRC) has set a voluntary target of 35 pro bono hours per lawyer, of which 74 Australian law firms are signatories.
A report released by the NPBRC in December showed that law firms that set targets had higher average pro bono hours per lawyer (34.6) compared with non-signatories (14.5).
Seventeen of the 20 largest law firms in Australia have also agreed to NPBRC's target. The NPBRC report showed that fewer large law firm lawyers are participating in pro bono programs, but those who are increased their pro bono hours in 2014.