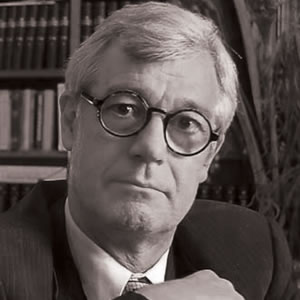 Prominent barrister Julian Burnside AO QC has told Lawyers Weekly that Australian lawyers have an obligation to speak out against laws that allow unjustifiable breaches of human rights.
"It's too easy for a system to go badly off the rails if people accept complacently that what's being done is being done with the authority of law. I think all lawyers, especially, have an obligation to look at the law and see whether it is justifiable," he said.
As a special guest at the Australian Lawyers for Human Rights (ALHR) annual dinner (March 27), Burnside will deliver a key speech addressing human rights issues in Australia.
Speaking with Lawyers Weekly ahead of the event, he said he was particularly concerned by the current refugee situation and would probably be commenting on the recent protests on Manus Island.

Burnside was awarded the 2014 Sydney Peace Prize for his ongoing advocacy for human rights. He is a staunch opponent of the indefinite, mandatory detention of asylum seekers and acted for the Victorian Council for Civil Liberties against the Australian government in the MV Tampa affair.
"You see in Australia resentment about boat people, which is almost inexplicable," he remarked.
"Laws have brought about the indefinite detention of asylum seekers… We [keep] people in awful conditions for years on end who haven't committed any offence," said Burnside, adding that the conspicuous lack of public outrage over the treatment of asylum seekers was troubling.
Australians remain unmoved by the shocking events unfolding on Manus Island partly because they have been desensitised by the media, according to Burnside.
"People have been hearing about this issue for quite a while now and they're over it. It is often forgotten that in the middle of 1942 the English press had a story about the Germans slaughtering 700,000 Jews and it stirred hardly a concern," he said.
Most Australians 'don't actually understand what human rights are'
Burnside said Australians have lost sight of what it means to respect fundamental human rights and are therefore tolerating 'outrageous breaches' by the government.
"Most Australians think human rights are important but don't actually understand what human rights are," he said.
"Their genuine belief that human rights are important, on analysis, looks like a belief that their own human rights … and [those] of their family and friends and neighbours are important.
"[Most Australians] don't see human rights as applying to groups who they see as alien or undesirable or dangerous. They haven't quite woken up to the fact that you have human rights not because you are white or Christian or pleasant or clever or rich but because you are human," he added.
Burnside supports ALHR because it holds the government to account and keeps the issue of human rights high in the minds of the Australian community.
"What matters is that [ALHR] are there reminding us that human rights are important because that's the one basic message that I think is being lost in Australia," he said.
Who would sacrifice liberty for security?
Burnside happened to be Paris during the Charlie Hebdo massacre and took part in the unity march, which was attended by more than 40 world leaders.
He reflected on the proposed national security laws in Australia with this recent experience in mind.
"What interested me about the attack and the unity march was that the government did not exploit the events in order to try to create or harness an anti-Islamic sentiment.
"They very easily could have said a few comforting words and then said, 'but of course we must protect ourselves against Islamic terrorists', and introduced a raft of legislation restricting people's rights," he commented.
Coming from a country with reactionary policy responses to terror threats, Burnside said it was "remarkable" to see the French president actively trying to bring the country together in the wake of the attacks.
Burnside was wary about the proposed data retention scheme, saying, "I think we need to be constantly vigilant about the risks associated with handing enormous surveillance powers to government under the pretext that we are making ourselves safer".
"I think it was Benjamin Franklin who said that anyone who would sacrifice some of their liberty for greater security will end up with neither security nor liberty," he continued.
He said that since September 11, we have developed a mindset that we can tolerate almost anything in order to keep ourselves free from the possibility of a terrorist attack.
"I think one of the important things to consider in 2015 is the possibility that we will stop thinking about human rights — that we will stop regarding human rights as a first order issue.
"Lawyers are in a better place than most people to recognise trends like that," he concluded.