Where have the great dissenters gone?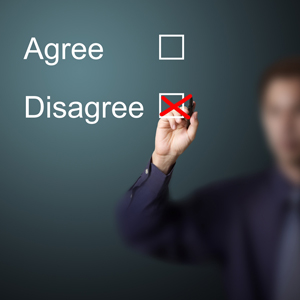 Unanimous decisions in the High Court have hit a high of 43 per cent, continuing a trend of low levels of judicial dissent.
Professors Andrew Lynch and George Williams from the University of New South Wales analysed all 49 High Court decisions for 2014 and found that unanimous decisions climbed to 43 per cent, compared to 38 per cent in 2013.
The data is contained in a report titled The High Court on Constitutional Law: 2014 Statistics, which was released today, February 13, at the Gilbert + Tobin Centre of Public Law annual Constitutional Law Conference.
Most unanimous decisions were made by a five-judge bench, although the report also includes decisions made by benches of six and seven judges.
The authors noted that such high levels of agreement did not occur in 2011 and 2012, when Justice Dyson Heydon delivered all of his opinions independently of his colleagues.
Mr Heydon recorded a dissent rate of around 40 per cent in 2012 and 45 per cent in 2011, just shy of Michael Kirby's rate of 48 per cent in 2006.
The dissent rate dropped dramatically in 2013 after Justice Heydon retired from the bench.
Currently, Justice Stephen Gageler has the highest rate of dissent at 19 per cent, with Justice Kenneth Hayne a distant second at 6 per cent.
Professors Lynch and Williams said Justice Gageler provides a counterpoint to the general trend of agreement on the High Court. However, they added that his dissent rate should not be overstated.
"His dissents stand out because of the unusually high levels of agreement among the other members of the Court. Indeed, Justice Gageler comes nowhere close to the levels of disagreement of the great dissenters of other periods, such as Justices Kirby and Heydon."
Like Justice Heydon, Justice Gageler prefers to deliver his own opinions, with the study revealing that in 2014 he was the judge least likely to join in reasons with his colleagues.
"This again demonstrates his greater willingness to express his view separately to other members of the Court, whether in dissent or agreement," said the report.
Of the 49 High Court decisions in the report, six were constitutional matters. This represents the lowest number of constitutional cases since these annual studies began in 2003.