HSF chiefs take stock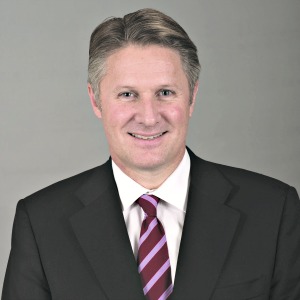 The joint CEOs of Herbert Smith Freehills recently spoke to Lawyers Weekly about post-merger integration, plans for the Australian firm and the workings of their shared roles.
It has been two years since Herbert Smith and Freehills merged, and one year since Mark Rigotti (pictured right) and Sonya Leydecker (pictured below) were named as the global firm's joint chief executives.
On a visit to Australia in February, the pair admitted that HSF's integration is continuing; however, it is now starting to "feel like one firm".
"With integration, you never really finish it," said Mr Rigotti. "It has gone well but … we could have spent a little money earlier on getting people together."
He claimed that nuances of language and different approaches to legal practice have been the main cultural hurdles faced by the firm's lawyers in the UK and Australia.
Ms Leydecker added that HSF is also ironing out a few "glitches", including consolidating technology across the legacy firms.
Another aspect of the merger that has not yet been completed is the new global partner remuneration system.
The model was introduced in 2014 and the the first round of remuneration is due in the next few months.
HSF partners are currently undergoing performance reviews based on a 'global balanced scorecard'. The scorecard includes a variety of indicators, including collaboration, business development, engagement with staff, client service and financial contribution.
Ms Leydecker said that while there was "a bit of nervousness around the edges", the response from partners has been generally positive.
Mr Rigotti added that full financial integration has served the firm well so far by acting as an incentive for collaboration.
"Partners can see that if [the firm is] successful, profitability will rise and everyone benefits from the top to the bottom of the organisation," he said, adding that the current system will continue to be "tweaked".
"I don't think you ever stop improving your remuneration system," he said.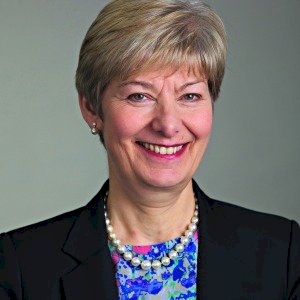 Happy together
One aspect of the integration that Mr Rigotti and Ms Leydecker both claimed has gone smoothly is the division of the joint-CEO role.
They deliberately decided not to split the role to avoid creating silos; however, each has been allocated regions and practices which they oversee.
Ms Leydecker is responsible for Australia and Asia, while Mr Rigotti's focus is the UK, United States and Europe, the Middle East and Africa.
Practice areas in Ms Leydecker's portfolio include corporate and employment, pensions and incentives; Mr Rigotti has disputes and competition; and both share responsibility for the finance, real estate and projects practices.
Ms Leydecker stressed, however, that the roles are more blended in practical terms. "We're responsible for everything jointly … we just have a greater focus in particular areas so that we can cover it off and we're not duplicating too much," she explained.
Interestingly, both CEOs have moved away from their legacy positions.
Mr Rigotti was the head of banking and finance at Freehills from January 2004 to November 2005 and head of corporate from November 2005 to February 2008. He held the role of Australian managing partner for clients until the merger with Herbert Smith in October 2012.
Ms Leydecker was head of disputes at Herbert Smith from April 2005 to October 2012 and became global head of disputes following the merger.
"We thought it would be healthy to put fresh thinking into different places," said Mr Rigotti.
When asked about immediate plans for the Australian firm, Ms Leydecker said internationalisation was a priority.
Specifically, Ms Leydecker wants to forge stronger ties between Australia and Asia.
In late February, HSF formed an alliance with Singapore law firm Prolegis after giving up its Qualifying Foreign Law Practice in the city state.
Ms Leydecker said Singapore remains an important jurisdiction for HSF given the high levels of investment into south east Asia.
She also claimed that China was a focus for the firm, both in the short and long term.
In terms of promising practice areas, she singled out infrastructure: "Australia has key expertise in infrastructure that we can leverage in other parts of the network,"  Ms Leydecker said, adding that energy and resources would continue to generate work for the firm.
Mr Rigotti expects that anti-bribery and corruption, along with regulatory investigations, would also be busy areas over the coming year.
"The blame phase of the GFC still has a long way to play out, so regulatory investigations and follow-on actions, primarily around banks, still has a long tail," he said.