Salvos boss says briefing practises need a culture shock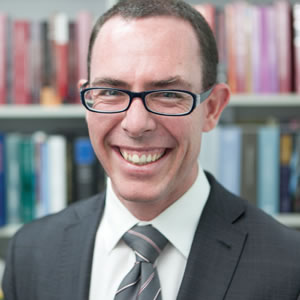 The managing partner of Salvos Legal has told Lawyers Weekly that equitable briefing should be part of the fabric of a firm, not a token gesture.
Luke Geary (pictured) said many briefs go to men over women, not because they are the best person for the job, but due to a variety of other reasons, including conscious or unconscious bias, long-term relationships between a firm and their preferred barrister or a lack of exposure to women who could potentially be briefed.
That last reason has prompted Mr Geary to hold an event that showcases female talent at the Bar in the hope that solicitors attending will consider briefing them in the future.
The Women of the Law event, which is part of the Salvos Legal Lecture Series, will be held in Sydney this Saturday 14 March.
NSW Supreme Court Justices Ruth McColl and Patricia Bergin, Federal Court Justice Melissa Perry, judge Elizabeth Olsson of the NSW District Court and senior member Sabine Thode, will moderate five panel discussions featuring a total of 15 female barristers.
"The gender balance at the Bar has not yet been struck," said Mr Geary, who urged firms to review their briefing practices and take steps to weave equitable briefing into the firm's culture.
Salvos Legal has included the Law Council of Australia's Equitable Briefing Policy in its partner charter.
The policy states that, in selecting counsel, all reasonable endeavours should be made to identify female counsel in the relevant practice area; genuinely consider engaging such counsel; regularly monitor and review the engagement of female counsel; and periodically report on the nature and rate of engagement of female counsel.
Salvos Legal appears to be successfully implementing the policy, briefing women in more than 50 per cent of matters. However, Mr Geary admitted that the firm's humanitarian practice focuses on areas that generally have a strong representation of female barristers, such as crime, family and children's law.
The gender divide in terms of briefing practices is more obvious in commercial areas of law, he said.
Consequently, Saturday's event primarily features corporate barristers who will speak on issues such as competition law and injunctions.
Lawyers Weekly understands that some female barristers in the corporate space are only considered for matters when they are unavailable to take the brief. Their names are reportedly put forward as having been consulted but are unavailable so that firms can claim to have satisfied requirements for equitable briefing when working with government clients.
Mr Geary commented that this trend points to a deliberate desire by firms to brief a barrister with whom they have an established relationship, or it could be driven by the urgency of a matter.
"Firms may not be able to step back and see what other possibilities there may be," he said.
Click here for more information about the Salvos Legal Lecture Series to be held at The Salvation Army's territorial headquarters in Elizabeth Street (opposite the Downing Centre).