Lawyers put their best voice forward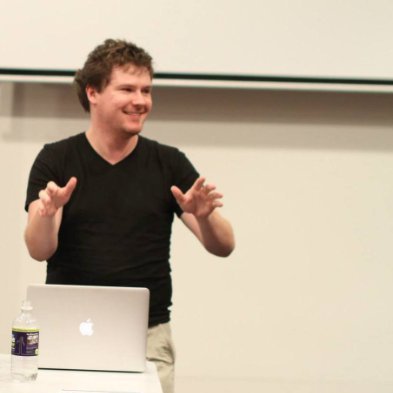 Two young lawyers from boutique firms are in the running to win a prestigious public-speaking award.
McCabes lawyer Mark Slaven (pictured) and Divya Pahwa from Meridian Lawyers are among three finalists vying for the Australian Insurance Law Association's (AILA's) Ron Shorter Memorial Award.
The competition, which is now in its fourth year, recognises professionalism in public speaking and is open to all young professionals across all insurance industry disciplines.
The third finalist, Naseer Taseer, is a relationship manager at GT Insurance.
Ron Shorter was formerly a practice manager at CBP Lawyers and widely acknowledged as a thought leader in the insurance industry. He died in 2012, the same year he proposed that a competition be introduced that would assist young professionals with their public speaking skills.
Mr Slaven and Ms Pahwa earned their place as finalists for the Ron Shorter Memorial Award following two stages of competition. The first stage involved the submission of a 250-word summary on why they would benefit from improving their public speaking skills along with a topic on which they would present if their entry was successful. The second stage saw the lawyers' showcase their public speaking skills; they participated in a speaking workshop after which they delivered a short presentation.
The top three speakers were selected to progress to the final, which will be held on April 21 at the CBP Lawyers offices in Sydney.
Each will present a 15-minute speech that will be judged by Supreme Court Justice Nigel Rein, Dallas Booth, the CEO of the National Insurance Brokers Association and Leanne Mezrani, editor of Lawyers Weekly.