Legal body slams PM's torture response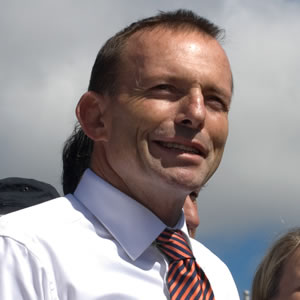 Australian Lawyers for Human Rights (ALHR) has condemned Tony Abbott's rejection of a UN report finding Australia violated its torture convention
The UN Special Rapporteur on Torture's finding of abuses in immigration detention has been labelled by the Prime Minister, Mr Abbott, as "absolutely bizarre" and he questioned its credibility.
ALHR spokesperson Claire Hammerton said Mr Abbott's comments showed a disregard for the UN and international law.
"What is 'bizarre' is the utter contempt shown by the Australian government in exercising a flagrant disregard for international law and the important role played by the United Nations in monitoring adherence to that law," Ms Hammerton said.
She warned that the government "seems determined to see Australia slide backwards in relation to the rule of law and respect for basic human dignity".
Ms Hammerton suggested the UN report shows Australia was in breach of its obligations under the UN Convention Against Torture.
"As well as prohibiting torture, the convention extends to acts of degrading treatment such as the inflicting of severe physical or mental pain and suffering," she said.
"The report outlines numerous examples of instances where physical and mental suffering has been inflicted on asylum seekers in immigration detention facilities both within Australia and controlled by Australia.
"It suggests that some of these instances may amount to torture."
Ms Hammerton also warned that the government may harm Australia's reputation on the world stage by refusing to work with the UN on developing safe refugee pathways.
"In so doing we not only cause significant harm to the individuals whom are subject to our egregious refugee policies, but also to Australia's reputation as a good international citizen," she said.