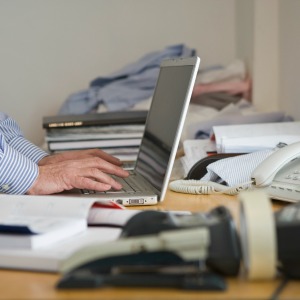 The legal industry has been slow to embrace new technologies for document sharing and storage, a survey has found.
The survey, commissioned by software provider Nitro, found the legal industry relies more heavily on printers, scanners and copiers than any other, with 56 per cent of legal respondents using these devices more than 10 times daily.
Legal employees also had the highest propensity towards using physical filing cabinets for document storage, with 18 per cent of law respondents relying on this method, according to the results.
In addition, lawyers had the lowest adoption rate of eSignature – an application that allows parties to sign electronic documents – with just 32 per cent choosing to use the application.
Nitro CEO Sam Chandler warned employees were wasting valuable time storing and collaborating on documents through old-fashioned means.
"In the era of cloud computing and common laptop, smartphone and tablet use, there's really no reason for workers in any business to continue adopting poor productivity practices such as using outdated software, churning through paper-based administrative tasks like printing, scanning and editing with pen and paper, or sending hundreds of email attachments back and forward," he said.
"It's not just a drain on employee morale and business productivity – in the end, sloppy work practices can result in costly and embarrassing errors too."
Mr Chandler encouraged employers to identify areas for improvement in their processes.
"It comes down to employers understanding the pain points in their workflows and investing in the right tools so their teams can focus their time and energy on doing the work that really matters," he said.