Embrace change or be left behind, firms warned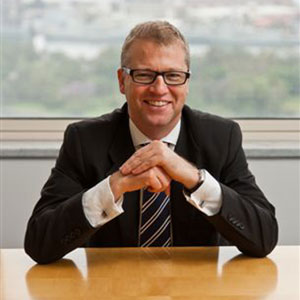 Managing partners see a year of pressure ahead, with Sydney the key source of growth amid instability.
A survey by corporate advisory firm Eaton Capital Partners (ECP) asked 34 managing partners for their views on the private practice legal market. Most (61.8 per cent) answered "in a state of flux", with "under pressure from clients" (20.6 per cent) and "too crowded" (8.8 per cent) the next most popular responses.
"The next five years will change the face of the legal market quite dramatically and firms that do not embrace change will be left behind," said one law firm head.
Only 8.8 per cent of managing partners took a more optimistic view, saying the Australian legal market was "faring well when compared to other jurisdictions".
When asked where opportunities lie for Australian law firms, Sydney was chosen by 79 per cent of managing partners as the city where they expect to see the most growth in their respective national networks in 2015.
Nine per cent nominated Melbourne, followed by Brisbane (6 per cent) and Perth (3 per cent), with a small percentage (3 per cent) of managing partners believing that all of their offices will grow at the same rate.
This year's strongest-performing practice sectors, according to survey participants, will be construction and infrastructure, corporate/commercial, dispute resolution, property and M&A.
Despite positive signs in these areas, managing partners say the proliferation of boutique firms, corporate Australia tightening the purse strings and new price models were factors putting pressure on the industry.
"Firms are still working out how to cope with the exponential growth of in-house counsel, client cost-cutting and the resulting stupid underpricing by competitors," a survey participant commented.
Baker & McKenzie Australia managing partner Chris Freeland (pictured) also noted that the plunging Australian dollar had compounded the pressures on recent global firm arrivals.
Mr Freeland told ECP firms that merged when the dollar was much higher and the Australian market appeared considerably more attractive "might be thinking twice about how things are looking for them now".
He added that not all law firms would survive the next three to five years.
Clients call the shots on price
The survey also found that all managing partners offer value pricing in some form.
More than half (58.8 per cent) admit clients are driving the decision to use alternate fee arrangements, while only 20.6 per cent say they have had a long-term desire to move away from the billable hour.
The remaining 20.6 per cent claimed heightened competition was putting pressure on fee structures.
Despite using alternate fees, several managing partners were still sceptical about the benefits of billing off the clock.
"There is a lot of talk by clients about alternative fee structures, but very little courage to actually engage and make the required effort with law firms to develop an alternative structure," wrote one managing partner, with another offering that they are "still a strong believer in an ethical, professional hourly rate".
What's in a name?
Increased partner movement between firms, mergers necessitating firm name changes and new entrants were highlighted by managing partners as underpinning a fractured private practice market.
But managing partners were split as to whether clients are likely to be more attracted to a law firm's name, or the reputation of individual partners.
"Yes, law firm reputation carries a lot of weight" (45.4 per cent) just pipped "No, it is the personal relationships with partners they value most" (42.4 per cent).
"The great success of new market entrants who have been relatively unknown in this country shows the significance of the relationships key partners have with clients," one managing partner said. "Yes, large clients will have institutional relationships with firms, but they are very rarely exclusive."
Survey participants were also asked about how they retain key staff. Half said they "encourage a workplace culture of collaboration" and 28 per cent claimed they "actively involve [partners] in decision-making".
Less than 10 per cent of managing partners said they incentivise partners to stay through remuneration.
Participants in the inaugural Eaton Capital Partners Managing Partner Survey included the Australian heads of global, national and boutique firms.