Tim Carmody will not be 'bullied' out of office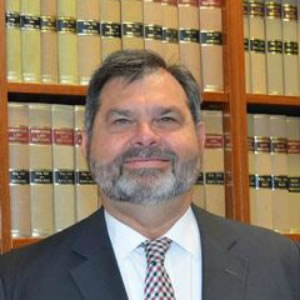 Queensland chief justice Tim Carmody (pictured) has hit back at critics, saying it is time for "the campaign of destabilisation to end". 
The backlash follows public condemnation by retiring Queensland Supreme Court justice Alan Wilson and the former president of the Queensland Bar Association last week.
Justice Carmody discredited the disparaging comments, claiming senior members of the community were seeking to hound him out of the judiciary.
His defiant remarks were laid out in a three-page letter sent to the president of the Queensland Law Society, the president of the Bar Association of Queensland and members of the judiciary on 29 March.
"There has, since the day of my appointment, been an organised and coordinated campaign by senior, or prominent, members of the legal community to destabilise my discharge of the office of Chief Justice," wrote Justice Carmody.
"I have absolutely no intention of breaking my oath and vacating the office of chief justice. I will not be bullied out of judicial office."
Justice Carmody said the airing of public grievances was damaging to the institutional reputation of the judiciary and that it would be better for these matters to be discussed internally.
He said it was not fitting for a judge to respond to damaging "public character assessments" but felt it was appropriate to defend himself against specific accusations.
In his farewell speech, Justice Wilson accused Justice Carmody of filling his calendar with social and professional engagements instead of hearing cases.
"I do not believe that assertion to be justified," wrote Justice Carmody.
He said it was a matter of public record that he had sat for five weeks in the calendar year and was scheduled to sit in the Court of Appeal in Brisbane for 10 weeks over the next eight months, and two weeks in QCAT during the Supreme Court's winter break.
He said he was also scheduled to sit in Townsville, Toowoomba, Rockhampton, Mackay and Maryborough later this year.
"I hold the view that a chief justice ought to place special emphasis upon performing his role throughout the state, not just in George Street," he said. "I will, of course, monitor my sitting times from time to time to ensure they are comparable with the sitting programmes of other judges," he added.
Justice Carmody also addressed Justice Wilson's allegation that he had tried to interfere with appointments to the Court of Disputed Returns, calling it a "gross and offensive slur on my professional integrity".
Justice Carmody said it was the role of chief justice to exercise independent judgement and ensure there was no impediment to the judge acting on the court.
Queensland Law Society president Michael Fitzgerald said the society will engage in some frank and private discussions with a view to seeking a resolution of these issues.
"We are disappointed current issues are being aired publicly, and in line with Queensland Law Society Council's view I will not be making comments to the media on the issue," he said.