Stress management part of 'student skill set'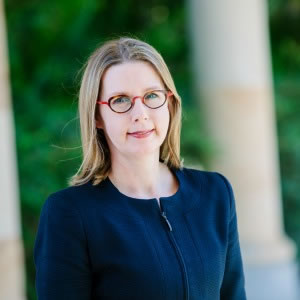 Teaching law students how to manage stress is as important as teaching research or critical-thinking skills, the dean of the University of Queensland's law school has said.
TC Beirne School of Law academic dean Sarah Derrington suggested universities must show students how to manage the demands of their future career.
"Learning to manage stress needs to be as much a part of a law student's skill set as mooting, researching and critical thinking," Professor Derrington said.
"Speaking about this issue needs to start in law schools and continue in the profession."
To illustrate the breadth of the issue, she pointed to several reports indicating the prevalence of mental health disorders among lawyers and lawyers-to-be.
In particular, she highlighted a 2009 study from the University of Sydney indicating law students suffered from "high levels of psychological distress and risk of depression" when compared with the community.
To address these concerns, Professor Derrington announced UQ would introduce a stress management initiative for law students, the TCB Wellness Program.
The program, aimed at first-year students, will include seminars from psychologists, yoga and Pilates classes, access to personal tutors and a video help series.
"As well as teaching the law, we'll also be teaching ways to cope with the workload and expectations that come with a first-class education," Professor Derrington said.
"We aim to help law students build a supportive environment for each other."
Professor Derrington also praised high-profile members of the profession who have chosen to speak openly about mental health, particularly Justice Shane Marshall of the Federal Court.
Justice Marshall recently discussed his battle with depression on ABC radio and encouraged more open dialogue on mental illness.