Zig-zag career path key to success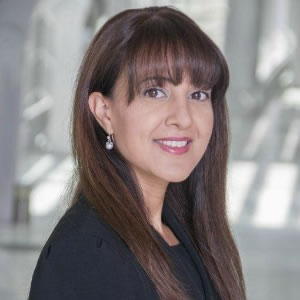 Breaking out of the linear career model may divert attention from work but will pay off in the long run, according to a former 30 Under 30 Award winner.
Maria Yiasemides (pictured) told Lawyers Weekly that deliberately breaking up her career with secondments, further study and by moving firms is what sets her apart from other young lawyers.  
"Something I've been conscious of doing – and it's actually something a senior executive at NAB told me when I was on secondment there – is to try to break out of the mould of the linear career, to try to do different things along the way," said Ms Yiasemides.
"For example, going on secondment, studying … doing those things can enrich your career and, while it may seem like you are stepping away from your work, they set you up in the future to take leaps – and they just keep you happy"
Doing something just for yourself outside of work is also important, according to Ms Yiasemides, who is planning to complete her first 100km run in May with not-for-profit running club, the Sydney Striders.
Ms Yiasemides won the Dispute Resolution Award in 2014 when she was working as a senior associate at Corrs Chambers Westgarth. She recently moved to global firm Jones Day after graduating with a Master of Laws from the University of Sydney.
"Last year was defined by a few milestones," she said. "There was the 30 Under 30 Award, I graduated, and I found myself asking, 'well, what's next?'."
Her move to Jones Day was motivated by her desire to do high-calibre international litigation work. She currently has carriage of a High Court application and a pro bono project for the Hague Conference on Private International Law.
"I guess for me, the real drawcard for Jones Day is just being able to work with some of the major leaders in the profession. It's important to see how different firms operate and learn new things from different people," she said.
Ms Yiasemides said winning the 30 Under 30 Award helped her from a confidence perspective and may have played a role in her career progress.
"It is nice to be recognised in the legal field for all the work you have put in. Not many people recognise juniors in that way and I think it's such a great initiative.
"It is something I put on my CV. When I started looking for other opportunities I suspect it helped, but it is hard for me to comment."
She advises younger lawyers thinking about making a submission to "just go for it".
"I know a lot of lawyers are really hesitant about it because they think they'll never win," Ms Yiasemides said. "But just try! You never know. I never thought I'd win."