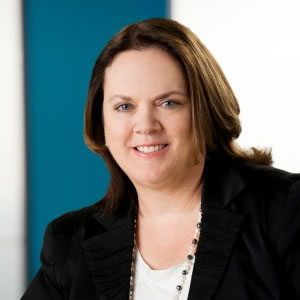 A new survey reveals salaries in the legal profession are creeping back up after the post-GFC slump.
The survey, carried out by the Australasian Legal Practice Management Association (ALPMA) and Rusher Rogers HR Solutions, found lawyers' salaries have increased by 4.4 per cent year-on-year.
The result shows the sector is rebounding from the difficult years following the global financial crisis – albeit slowly, suggested Susan Comerford, ALPMA's director and Cowell Clarke people and practice development manager 
"The market is heading in the right direction, but we're not there yet," Ms Comerford said. "The survey is a really good indicator that salaries are on the move; not quickly, but they are starting to edge up again."
The data also showed firms are beginning to hire in a proactive way, planning for expansion rather than merely filling vacancies.
"That's a good indication that the market is pulling upwards," Ms Comerford said.
While pay rises in the profession remain subdued compared to previous peaks, she suggested measured growth may be a healthy sign.
"If you went back pre-GFC, we were seeing much more significant increases year-on-year than we are now. It's still flat, but the economy is still flat," she said.
"I think we have a more secure industry if that growth is steady and supported, rather than racing back to lofty heights."
Big firm, big salary
Data from the report confirmed top-tier firms offer attractive pay packages, with senior associates, special counsel and partners receiving the best pay at firms with more than 150 employees.
However, junior staff were reportedly better paid at mid-tier firms, a trend that surprised Ms Comerford.
"That might be a reflection that the smaller firms find it harder to keep people, so they have to offer them more," she said.
Of the four most populous states, lawyers in Western Australia are likely to receive the greatest pay increases, with 47 per cent of firms anticipating increases above CPI in the next 12 months.
By contrast, just 31 per cent of firms in Queensland anticipated pay rises above CPI in the coming year and 9 per cent planned to freeze wages with no increases at all.
In New South Wales, 48 per cent of firms planned to offer increases at CPI only while 20 per cent of Victorian firms planned to freeze wages but offer some increases.
Nationwide, lawyers in capital cities had an edge on their regional colleagues, earning on average 28 per cent more.
People first
Across all employees of law firm, the average salary increase was 4.6 per cent over the past year.
The big winners were HR managers, who saw an 8 per cent rise in salary in the period.
Ms Comerford said this trend reflects the growing importance of human resources departments.
"A firm is its people - the legal services that any firm can provide come from the strength of its people," she said.
"That's what the increase in salary reflects, that's the message that's being sent - we value our people and we value the need to look after them."
On the opposite end of the spectrum, senior executives saw a pay rise of just 0.6 per cent over the year.
"A lot of firms don't necessarily have a CEO - they might have a managing partner and then a suite of other senior executive positions. Maybe the data reflects that," Ms Comerford said.
The survey 9,239 employees from 254 law firms in Australia.