Best lawyers at the business end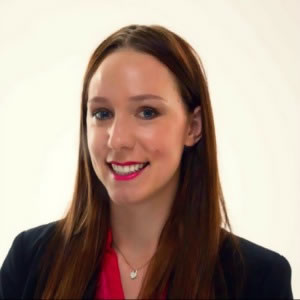 The finalists for this year's Lawyers Weekly 30 Under 30 e.law International In-house Award are scattered across some of Australia's biggest corporates.
Lawyers from AMP, Telstra, Suncorp and Wesfarmers are among the finalists for the 30 Under 30 award dedicated to in-house practitioners.
The award will be presented at the Lawyers Weekly 30 Under 30 gala event in Sydney on 5 June. Tickets are on sale now – to secure your seats, click here.
Bianca Xerri, a lawyer with Suncorp Group, started her career in-house and has since moved up the ranks to a level where she can work autonomously on a large portfolio of matters. She is also an active member of the company's Awards and Recognition program, which she helped to set up in 2014.
A senior claims officer at Suncorp said Ms Xerri "always makes herself available to answer queries, no matter how busy she is, and I don't know how I would get through some days without her help".
Like Ms Xerri, Clara Edwards (pictured) also promotes an open-door policy at the Australian Council for the Arts. But this is not the only reason she is well-known by employees of the Council.
Ms Edwards started, and is the captain of, a netball team made up of colleagues and friends. She also started a book club, which has been recognised by her superiors for contributing to high staff engagement while focusing on an art form funded by the council.
One of Charlotte Lau's major achievements at Telstra this year was leading the restructure of the telco's marketing help desk, which acts as a hub for marketing law assistance and training. The new-look help desk has been credited with improving the skills of lawyers across the group.
Ms Lau not only designed the model, but also identified and addressed risks, created a resource-rich intranet site and conducted marketing and consumer law training workshops.
Alison Eveleigh from Nova Entertainment can also claim to have improved the efficiency of her legal team. Ms Eveleigh initiated a competitions and campaign legal clinic that runs for two hours twice a week, allowing colleagues to book appointments to discuss upcoming matters. The clinic, which has proven particularly useful for interstate clients who phone in at allocated times, has streamlined the way the legal team helps the rest of the company.
Another way to tackle the resourcing challenges faced by legal teams is to get firms involved, according to REA Group's Tess Lynch. Ms Lynch suggested firms could second lawyers for short periods of time when the company is short-staffed.
Ms Lynch has first-hand experience juggling resources since the general counsel at REA Group left the company in December 2014. The position has not yet been filled, which meant Ms Lynch had to take on a great deal more responsibility, including managing REA Group's trademark portfolio, becoming joint privacy officer of the company and being the legal team's representative on the REA Group Policy Working Group.
The other finalists in this category are: Sarah Buggy from AMP, Sarah Lukies from Wesfarmers Limited, Scott Newlan from the Transport Accident Commission, Michael Simmons from Playfair Visa and Migration Services and Courtenay Zajicek from Wendy's.