Senior GCs band together for reform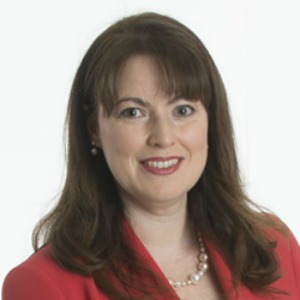 The most senior legal officers at some of Australia's largest companies have set up a new body to lobby for regulatory change.
Launched recently by the Australian Corporate Lawyers Association (ACLA), GC100 is a forum bringing together top general counsel from major corporations, including half of the ASX 100.
GC100 chair Carmel Mulhern (pictured), group general counsel for Telstra, told Lawyers Weekly the forum hoped to take an active role in shaping regulation and government policy.
"I think this [lobbying] is where we can bring most of our value," Ms Mulhern said. "Most, if not all of us, sit in our boardrooms or on the senior leadership teams with our chief executive officers.
"We actually see how policy impacts business. We get that cross-company perspective, we can bring the legal thinking but also our company experience."
While the GC100 is yet to formulate clear positions on policy issues, Ms Mulhern said working groups were considering several topics including data protection, corporate governance and practice management.
"At the moment I don't see one particular issue as most important ... but there is a desire to discuss among ourselves the impact so that we can respond when there are policy debates," she said. "We want to contribute to an independent legal voice in national business policy and debate."
Members will also have an opportunity to share expertise from their own careers.
"We've all got different experiences and different insights that actually are beneficial to each other at that senior level, probably even more so than in our own team," Ms Mulhern said. "There are things we can share about best practice and learnings."
ACLA CEO Trish Hyde also hopes the new forum will provide inspiration and guidance to more junior in-house lawyers.
"As a growing profession, there is much to be learned from each other," Ms Hyde said. "For example, in-house counsel often source inspiration from their peers on how to manage the function more effectively and demonstrate value internally."
"The thought leadership of the ACLA GC100 will assist all ACLA's in-house counsel members – from the new kid on the block to the heads of large legal teams."
Founding members of the forum apart from Ms Mulhern include Brian Salter, general counsel for AMP; Paul Meadows, formerly group general counsel at Wesfarmers Limited; Bob Santamaria, group general counsel at ANZ; and Kerry Willcock, executive general manager corporate, legal and regulatory at Tabcorp.
The GC100 plans to meet monthly in capital cities around Australia.