In-house redundancies test Perth firms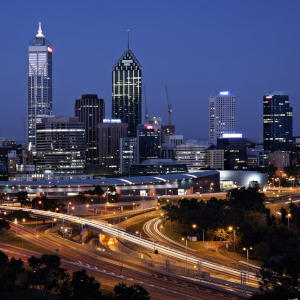 A cull of Perth-based corporate lawyers is changing the way firms work with resources clients.
In-house legal teams in the mining and engineering sectors have been hit with redundancies following last year's dramatic decline in commodity prices, according to Jenny Thornton, the head of Clyde & Co's Perth office.
In some cases the instructing counsel role has been assumed by the chief financial officer or other executive who may not be across a particular matter or who may lack the legal acumen of an in-house lawyer, Ms Thornton told Lawyers Weekly. This has created challenges in the way the firms deal with resources clients.
"It's been quite confronting for us to lose colleagues at our clients and knowing they're looking for a job," she said.
"Someone has to pick up the management of a claim or a proceeding, yet they won't have all the background [including] the legal and the corporate knowledge of why the organisation made a decision to run with a matter or to settle it.
"You're also losing someone who understands the legal process and … why you have to brief counsel, and why you have to do discovery, and what discovery means."
The redundancies in Western Australia are a direct result of major exploration projects being put on hold or dumped as low commodity prices slash the value of planned projects by billions.
K&L Gates' Perth-based partner Simon Salter told Lawyers Weekly that cost-cutting by resources clients and poor investor sentiment has had a significant impact on all legal practices in the state.
"You have a situation where companies have come to the realisation that they have to get their house in order … and think about whether they can realistically bring a particular mine into production that they've had on the books for years," Mr Salter said.
He has observed a decline in corporate advisory work, which he said clients view as discretionary expenditure that has been deferred until "the sun shines again".
"Clients are now looking after their own quasi-legal issues more than they did, or are not investing in external counsel."
Meanwhile, other practices have been thriving on legal work arising from the challenging conditions.
For K&L Gates, its workplace relations practice has been busy dealing with labour issues emerging from company restructures.
At Clyde & Co, litigation and insurance work has increased in line with claims connected to terminated contracts and adjudications under the Construction Contracts Act.
Contractors are lodging most claims, many of which are being disputed; however, contractors, such as engineers, are also under scrutiny now that many projects no longer face time pressures, according to Clyde & Co senior associate Tim Searle.
"We've gone from a situation where every day a project fell behind, that could be millions in lost production," said the Perth-based Mr Searle.
"That's no longer the case and the focus has shifted away from getting things finished within a timeframe to whether it was done properly."