Lawyers turn to helpline for Ethi-call dilemmas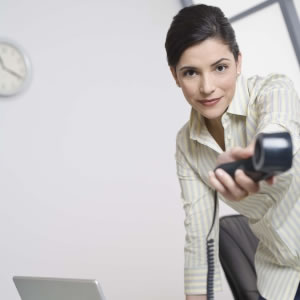 Ethi-call, a free and anonymous counselling service for professionals, is welcoming calls from lawyers facing ethical quandaries at work.
Elisabeth Shaw (pictured below), a psychologist who runs Ethi-call, told Lawyers Weekly many lawyers find that their codes of practice do not adequately address some complex ethical issues.
"Sometime people lose confidence that their code will be sufficient, because it is a generic document," Ms Shaw said.
"Codes are written in black-and-white, [but often] people feel in an ethical area that there might be a number of right options or that every option is wrong."
For instance, a person new to their career and working under the guidance of a principal solicitor may experience an ethical dilemma if they do not feel confident in that person's decision-making, yet are aware their career rests in that person's hands.
"There are also issues around the duty to the profession and also to run a commercial business," Ms Shaw said.
Lawyers can sometimes feel torn between their duty of care towards clients who are potentially very vulnerable and their commercial relationship with that client, she said.
"In that mix is also a duty to oneself. Is it fair and reasonable to make decisions about who you are going to represent? Where do personal values come into that decision and where is one maybe being overly precious?"
Lawyers may feel that their ethical problem "falls between the cracks" of the code of conduct, or they may have a personal issue with a practice that is widely accepted at their firm.
"Maybe a situation rings every alarm bell [you've] got, but no one else in the office seems to be bothered," Ms Shaw said. "Ethics can be very individual."
Ethics is personal
Counsellors at the helpline do not offer advice, but help callers in reaching their own moral conclusions. 
"We have a formal decision-making model that has been developed more from philosophical underpinnings," Ms Shaw said. "It is a structured approach where people can think outside their profession and outside the limits of their own thinking and come at [the problem] from a different angle."
The counsellors ask callers why they think they have an ethical issue and what it is that worries them in terms of their own values.
"We [also] look at the stake holders," said Ms Shaw. "Sometimes people don't realise that there are more people in the arrangement or find it hard to take everyone into account."
She said lawyers calling the service have often already consulted their relevant legal body and their colleagues, and have decided to reach out for help because they still have ethical concerns.
"Often the ethical disquiet feels quite personal… We look at options in line with their values that satisfy their own sense of getting it right," she said.
"We go through a series of philosophical tests, which are tried and true over thousands of years, [to help] people reflect on their decision and test its robustness in practice."
Healthy workers make better decisions
Ms Shaw said the public and the media are now better informed, and thus more cynical, about the legal profession than they have been in the past.
The profession has responded by developing better ethical frameworks, but there is room for improvement, she continued.
Further progress can be made by putting ethics on the agenda at meetings, implementing ethics training and demonstrating "good moral character" by expressing strong values as a firm.
The "endemic problem" in law of long working hours is also linked to poor ethical decision-making, according to Ms Shaw.
"I work as a clinic psychologist and I've certainly had many young lawyers who have had on their performance appraisal that they are not demonstrating sufficient commitment to the profession because they are not working 16-hour days like everybody else.
"[This] trial by fire … often raises issues for women who have to see their child-bearing years go past or they feel the only way to get a promotion is to let go of a social life."
Tired and resentful lawyers are more likely to make poor decisions and give in to moral temptations because they are not thinking clearly, according to Ms Shaw.
"I think broadly looking at healthy workplaces that have proper breaks and having a life outside of work is also a way to keep people ethically robust."

Visit Ethi-call to make an appointment.