Succession planning vital for client retention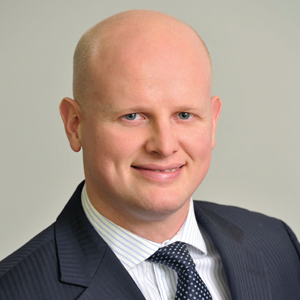 Firms that fail to plan for partner retirement risk losing both high-value clients and up-and-coming leaders.
Some firms are not doing enough to smooth the transition into retirement for senior partners, according to recruiter Daniel Stirling, director of G2 Legal.
"If people are defensive about their own client relationships and that transition doesn't happen early, you can lose clients and junior lawyers as well," Mr Stirling said.
He warned that partners were choosing to continue at firms for longer than previously.
"A lot of partners of that generation have probably remained with firms for longer periods and put off retirement – partly because of the structure of firms and partly because they're still very well rewarded under the lock-step model. I think that's created a bit of an issue."
Mr Stirling said some firms developed a 'culture of defensiveness' around clients, particularly where the partner and client had worked together for many years.
"If they're not transitioning those relationships early and not looking to do that with some of the younger partners coming through, then the firm can lose out," he said.
Poor planning could also leave junior partners feeling unmotivated and crowded out, he warned.
"If more people are retaining equity for a longer period, then that obviously limits opportunities for people at the bottom. Some high-performers who would otherwise have progressed with the firm might chose to go elsewhere where they might be better rewarded and have more opportunities."
Mr Stirling encouraged firms to consider how to incentivise junior lawyers while still supporting senior partners in the later years of their career.
Gadens Melbourne CEO Grant Scott-Hayward said planning for partner retirement was a key focus for his organisation.
"I have a firm belief that succession planning is not something that should happen overnight," he said. "It should be done over a number of years in order to be successful."
He suggested firms should not set a retirement age, but rather work with individual partners on a case-by-case basis.
A tailor-made approach is also important in nurturing future leaders, he believes. 
"The other thing to recognise with succession planning is that it's not often you find a like-for-like person to take over the reins. If someone is getting close to retirement or does retire, the people who take over will bring their own attributes and strengths."
While acknowledging some partners are reluctant to share high-value clients, he said this attitude is symptomatic of flaws in the firm's culture.
"If a firm is being run in a way that relationship building is more broadly emphasised across the firm, then those become less of an issue," Mr Scott-Hayward said.
"What's in the best interests of the client, and the firm, is that there are multiple relationships. That's something we're very focused on, making sure that we look after a client relationship in a broad sense, not just letting it vest in one individual."