'Retrospective' Bell Group Bill erodes rule of law, legal bodies say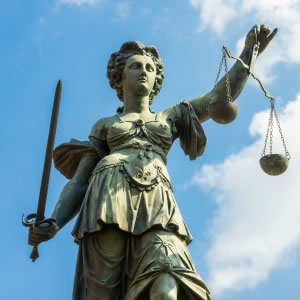 National and state bar associations have opposed legislation that aims to speed up the distribution of a $1.7 billion settlement.
The proposed Bill, introduced into the Western Australian parliament on 6 May, brings the long-running Bell Group case to a close.
In a joint statement, the bar associations of Western Australia and Australia said the Bill replaces existing legislation with executive processes that "erode the rule of law".
The associations say that the proposed bill will sacrifice "transparency" and remove the "protections which the law currently provides".
The case, which has been pursued in numerous jurisdictions, followed the collapse of Alan Bond's Bell Group in the 1990s and concerns $265 million worth of loans made to the Bell Group of companies.
A settlement was reached in 2013 and last year $1.7 billion was set as the amount to be distributed to creditors.
State  treasurer Mike Nahan has rebuked lawyers for criticising the legislation, arguing that the legal community has a financial interest in seeing the case continue.
"I appreciate that the Bill might not be popular for some lawyers, who have racked up over $500 million in legal costs without payments being made back to creditors," he told ABC News.
"The WA Bar Association seeks to benefit by $200 million by opposing the Bill as this is the amount WA taxpayers have footed to date to fund the litigation."
He said that it was in the best interest of creditors and taxpayers to find a way to finalise the case within "years and not decades".
The bar associations have problems with the legislation including the reassignment of power to a government-appointed administrator instead of allowing the courts to oversee the settlement.
"The executive is not required to provide any reasons for its decisions and is not required to give any party procedural fairness in that determination," the associations said.
The legal bodies voiced concerns that the Bill has "retrospective application" and may "criminalise any legal challenge to the validity of the Bill" if it is enacted.
"For example, it appears that a person, including a lawyer, who seeks to overturn the legislation in a court may … become liable to a fine of $200,000 or imprisonment for five years, or both," they said.