Tasmania loses indigenous legal funding to Victoria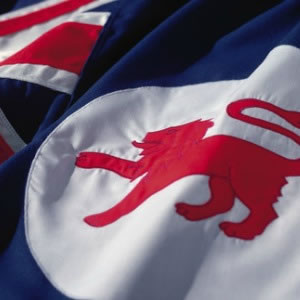 The federal government has stripped the Tasmanian Aboriginal Legal Service of its support, redirecting funds to a Victorian counterpart.
Law Society of Tasmania president Matthew Verney condemned the decision to cut funding to the Tasmanian service, which has been running for more than 40 years.
"The cuts will result is a significant adverse impact on access to justice for Tasmania's Aboriginal community," Mr Verney warned.
"This will have an adverse impact on outcomes for Tasmanian Aboriginals in the justice system, which may include higher rates of imprisonment and worse outcomes overall."
To provide assistance to indigenous people on the island, the federal government has provided some funds to the Victorian Aboriginal Legal Service to set up a new service in Tasmania and run it for five years.
However, Mr Verney raised questions over the quality of assistance, saying the Tasmanian service had always employed experienced lawyers while the Victorian organisation intended to hire juniors.
He said neither compliance issues nor budgetary concerns could explain the decision.
"There was no criticism of the quality of the service provided by the Tasmanian Aboriginal Legal Service over the last 40 years and there is not expected to be any financial saving as a result of the new measures."
In an interview with the ABC, Tasmanian Aboriginal Centre chief executive Pat Turner also denied any suggestion the service had been shuttered over compliance issues.
"As far as we know, we have complied with every requirement," Ms Turner said.
"We always have, and we always will, and our financial management record is absolutely impeccable."