Legal market disruption creates call for change experts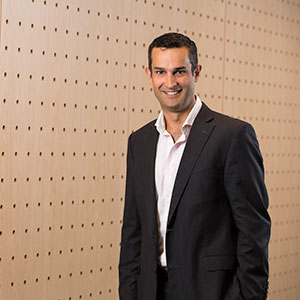 Unprecedented change in Australia's legal market has increased demand for change management professionals.
Andrew Price (pictured), the former chief operating officer of insurance firm Wotton + Kearney who now heads his own consulting business, told Lawyers Weekly global mergers have contributed to the growing demand for change managers to control post-merger integration.
Other market changes that firms finding hard to manage include the emergence of alternate business structures, outsourcing, increasing client demands and new pricing models, Mr Price said.
"Time and again, well worked-through strategies fail because of poor implementation," he said. "Many of these strategies could have been successful if the change had been managed correctly."
Change management is an approach to transitioning individuals, teams and organisations to a desired future state. The discipline is not new – the major accounting firms spruiked change management services in the late 1980s.
However, the legal profession has been slow to pick up on the benefits of change management, Mr Price said. He believes firms that get it right will gain a competitive advantage in a challenging market.

Money down the drain
Mr Price said many firms are making big financial investments in strategic initiatives such as new technology, but are failing to lay the groundwork to ensure their success.
Neglecting the change management aspect can lead to resistance from employees and ultimately lead to the project's failure, he said.
"Change is often daunting for people as it involves a shift from the known to the unknown.
"If there is no plan to get from the existing to the desired state, resistance is the most probable outcome – and, unless managed, resistance will bring about a failed strategy."
A recent survey by the Australasian Legal Practice Management Association found emerging technology was responsible for positive and negative views on change at 73 per cent of firms, and that 97 per cent had made some kind of investment in technology.