A call-out to Australia's best legal talent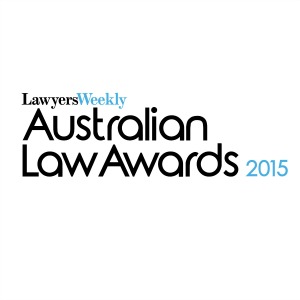 Lawyers Weekly invites the country's leading lawyers and law firms to participate in the pinnacle legal industry event of the year.
Submissions are now open for the 2015 Lawyers Weekly Australian Law Awards.
This annual event will celebrate the profession's finest at a gala dinner to be held in Sydney this September.
Each year eminent legal figures, business leaders and promising up-and-comers gather to find out who will be awarded the industry's most sought-after accolade.
In 2015, this eagerly anticipated event is expected to attract the biggest and most distinguished crowd in its history.
Lawyers Weekly publisher Alex Whitlock said the Australian Law Awards recognise individuals, teams and organisations that are not only leaders in the sectors they service, but also trailblazers in the effort to improve the business of law in Australia.
"The significant changes to the local and international legal marketplace over the past few years have galvanised the profession to strive for excellence.
"These awards will celebrate the outstanding achievements of the law's top performers, as well as the architects of innovative practices that are benefiting legal businesses, clients and the wider community."
In order to reflect today's legal landscape, the 2015 awards program has been broadened to 30 competitive categories.
For the first time, legal innovation and successful employee initiatives will be recognised. Sole practitioners, suburban and regional firms and business development managers will also have their own dedicated category.
Entries close on 31 July.
For more event details or to lodge a submission, visit the Australian Law Awards website.