'Last hope for justice' plea scares litigation start-up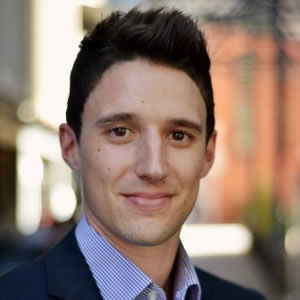 The crisis in legal aid funding has triggered a rise in the number of online crowdfunding platforms in Australia. Litigation fundraiser Casefunder is the latest player to make an entrance. 
Casefunder, which was soft-launched by founder Andrew Montesi (pictured) earlier this year, is a website that tackles justice affordability by connecting donors with people who need funding to launch a case.
"The idea came about after seeing the problem first-hand through my work at a large plaintiff law firm, and also seeing family members priced out of justice," Mr Montesi told Lawyers Weekly.
"We're starting out relying on the goodwill of funders, with people contributing to a campaign because they care about the person or issue," he said.
The website is crowdfunding one project so far, involving a South Australian woman, Anita Silverman, who is seeking damages after a neighbouring abattoir dumped a potentially toxic chemical and animal waste onto her land.
"Her story really struck a chord with me," Mr Montesi said. "Not long ago, she told me Casefunder was her last hope for justice. To be honest, that scares me, but truly shows that justice affordability is at crisis point."
The way the site works is that campaigners seeking donations tell the Casefunder team their story, nominate a lawyer backing the case and receive feedback from the moderation team. Then the campaign is shared and promoted on the website and donors contribute funds.  
Donors do not currently receive financial returns on their contributions and campaigners must get approval from the Casefunder team before they can use the money to cover legal costs.
Mr Montesi is a former TV reporter who works as a communications manager at South Australian plaintiff law firm Tindall Gask Bentley Lawyers.