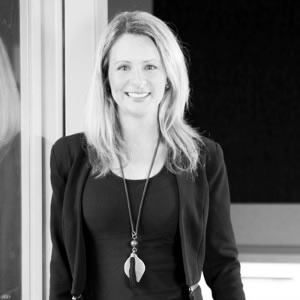 Top performers can afford to be choosy about where they work but firms that make lawyers "masters of their own domain" will have high retention rates, according to one human resources manager.
"Retention strategies are not all about the dollars and the cents," said Emma Elliott (pictured), an HR manager at Seinepreis Paganin and a member of the Australasian Legal Practice Management Association board.
"Give your staff the freedom and autonomy to get on with the job. Allow them to be the masters of their own domain," she said.
Ms Elliott said retaining staff is not an easy or exact science, but there are some rules of thumb that help decrease attrition rates.
It is important to get the fundamentals right, including creating a workplace culture that makes staff "want to turn up every day", she said.
Staff are also less likely to seek other opportunities if their personal values match those of the firm.
"As a general rule, always employ people whose values are aligned with the firm's values – it will increase your chances of retaining them," she said.
Articulating a vision for the business and linking daily activities with a "bigger picture outcome" is central to motivating staff, she continued.
"Fundamentally, people want to feel like they belong, are personally developing and are part of something bigger than themselves," said Ms Elliott. "Show them where they fit and how their role is important and appreciate their contribution to the overall goal."
Ms Elliott said communicating regularly with staff is essential. "Nothing will ever replace the need to have, and the worth attributed to, simple, honest and open dialogue between the firm and its staff."
But "actions will always speak louder than words", she added, and feedback from staff needs to be acted on rather than being stuffed away in a drawer.
"Be open to change. Embrace it and implement suggestions wherever possible. Not all ideas will 'get the green light' but those which align with the firm and its goals should be given proper consideration," she said.
Employers should be aware that different staff members will have different motivations and should reflect this in their remuneration structures.
"Some may want flexible hours or the ability to work from home, access to additional leave, more business development opportunities, a more defined career pathway, equity options, a bonus structure for increased remuneration, other additional benefits... The list goes on.
"The key is to not only work out what is important to the individual but what also works for the firm."
Ms Elliott said generous remuneration was an important factor in retention but may not always be possible in the current legal landscape.
"There will always be a potential threat that staff and star performers could attract higher remuneration elsewhere; however, it is in these times that you need to trust your foundation is well built and that your daily practices are all in order."