Minters sets partner promotion record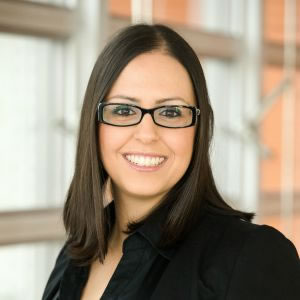 Minter Ellison has announced the largest number of partner appointments in two decades, of which more than half are women.
The mid-year round of senior appointments created 17 new partners – the highest number of admissions in 20 years – as well as 19 special counsel and 14 senior associates.
Among the promotions was Nicole Boustani (pictured), who was named the firm's youngest partner at 32.
Ms Boustani works in the financial institutions group, where she specialises in debt finance for property and construction, REIT, acquisition and corporate transactions.
Minters chief executive Tony Harrington called the cohort of new partners the firm's "next generation of leaders."
"To achieve our aspiration to be our clients' best partner we are developing leaders – helping our people to build exceptional careers and recognising and advancing entrepreneurial, talented professionals who deliver value to clients," he said.
He also emphasised the firm's strides towards gender diversity. Among the latest round of appointments, eight new partner positions went to women, as well as more than half of all promotions.
"Our commitment is to build a culture that supports the career aspirations of all our talented people," Mr Harrington said. "Diversity is important for us as a business and critical to our aspiration to be our clients' best partner."