Firm lights the way for flexible work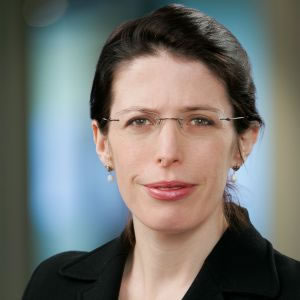 A three-office workplace law firm have put into place a flexible work policy that has seen the majority of its senior management and board members working part-time.
At Harmers, where 67 per cent of senior management are women, working part-time is a normal part of the work culture.
The firm provided Lawyers Weekly with an extensive list of the different ways staff needs have been accommodated through pregnancy, illness, parenthood and when undertaking IVF.
"Flexible work policies enable us to retain valuable employees that we may have otherwise lost," explained Emma Pritchard (pictured), executive counsel and senior team leader.
"Many of our most senior women who started full time are still working at Harmers because we allow for such flexibility in our workplace."
Harmers stands apart from the rest of the profession, which has a poor track record when it comes to encouraging lawyers to work part time.
The 2014 National Attrition and Re-Engagement Study indicated that whilst many firms offer flexible work practices, lawyers that take up these options are often placed at an acute professional disadvantage.  

Lawyers from large firms in particular reported that taking up flexible work arrangements was associated with being given unsatisfying work, missing out on promotions and having colleagues assume their priorities lay outside work.
Jenny Inness, a senior associate and team leader at Harmers, has taken two periods of extensive parental leave over the past six years and returned to work on a part-time basis on both occasions.
"I have never felt that my family responsibilities or part-time work arrangements have had any detrimental impact on my career as a lawyer whatsoever," she said.
Ms Pritchard said offering genuine flexible work options increases morale by providing a supportive, nurturing environment where people feel happy returning to and attending work.
Additionally, having so many lawyers working part time creates a culture of sharing because team work is necessary to get the job done, she continued.
Ms Pritchard said it is understood that "workplace flexibility cuts both ways" and staff are required to take a "disciplined approach" to work to ensure the best service is provided.
"This can include doing some work from home on non-allocated days when required, or changing work days when the need arises," she said.

Lawyers must also be available by phone or email on the days when they are not in the office to answer urgent queries.
"As a firm, it is acknowledged that in a modern working environment success is not necessarily measured by who turns up in the office each day or how many hours are spent in the office," Ms Pritchard concluded.