Lawyers urged to go mobile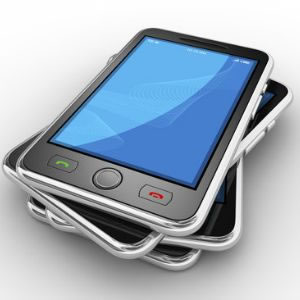 An increasing number of clients are searching for legal services via mobile devices, a marketing expert says.
Speaking at a seminar last week, The Web Showroom head of strategy Josh Khoddami shared tactics for attracting new clients through a firm's online presence.
Mr Khoddami suggested more clients than ever before were searching online for a new firm, pointing to data on searches for "commercial lawyer", "corporate lawyer", "personal injury lawyer" and "solicitor".
"In July 2014, there were about 198,000 people in Australia every month searching for those terms," he said. "In June 2015, it's 222,000. So that's a massive increase of 22,000 people per month over a year."
Critically, the share of people using mobile devices rather than desktop computers is also growing – while mobile devices represented 25 per cent of the above searches in 2014, that number jumped to 32 per cent by 2015.
"It means more people are going online to look for legal services," Mr Khoddami said. "It doesn't necessarily mean the industry is growing – it just means the online demand is growing."
The trend is particularly prominent in New South Wales, he suggested, where 44 per cent of all online searches for legal services originated.
As a result, lawyers who overlook the experience of mobile users to their site could be losing out on new clients, Mr Khodammi warned.
"The conclusion is that if you don't have a responsive website, you need a responsive website because that's where people are going," he said.
He also warned Google had recently created a separate search algorithm for mobile sites, meaning web pages that rank highly on computers may not necessarily be top of the results list on mobile.
At the same presentation, The Web Showroom managing direction David Lawrence also warned that even word-of-mouth referrals often depended on a solid online strategy.
He suggested many clients who are given a referral will then Google the firm name – if another firm appears first in the results, due to paid advertising or online strategies, the original referral might be astray.