LCA aims to open foreign markets to Aus lawyers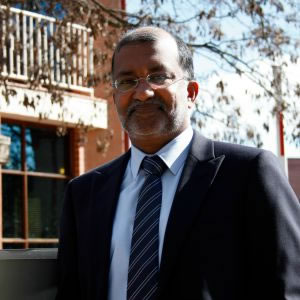 An increased presence of Australian lawyers overseas is "good for transnational trade", but the profession must work with governments to secure greater access, says a new LCA director.
Arjuna Nadaraja (pictured), recently appointed the Law Council of Australia's (LCA's) first transnational practice director, believes that allowing lawyers to work transnationally is an "essential prelude to facilitate trade".
"Legal services are essentially an enabling service," he said. "You can't enter into a transnational, multinational contract in a legal vacuum. You need fully integrated legal services to facilitate trade.

"From a broad perspective, any of Australia's top 10 to 20 trading partners would be key countries that Australian lawyers want access to."

Currently, Australia's biggest offshore legal market is north America, but Mr Nadaraja said Australian lawyers should set their sights on China, India, Indonesia, Japan, Malaysia, South Korea and Thailand.

His role is an entirely new one within the LCA and he aims to create better quality access for Australian lawyers overseas by engaging with the Department of Foreign Affairs and Trade (DFAT) and bodies like AusTrade.

Mr Nadaraja said he will provide these bodies with more information "to help them undertake trade negotiations and get better access for our lawyers and law firms".

"I know that DFAT's negotiating team is very keen to get better access for our service providers and I just want to put them in the best possible position to do that for us," he said.

Mr Nadaraja said his new role sits well with his previous experience as a leading negotiator for legal services market access at the Department of Foreign Affairs and Trade (DFAT) and the federal Attorney-General's Department.
"During my time in the Attorney-General's Department and DFAT, I used to sit at the negotiating table and play the leading role in getting legal services market access … so I understand what they do," he said.
Australia has concluded negotiations for a number of landmark free trade agreements in the past year. These have made significant gains for Australian lawyers looking to move internationally, according to Mr Nadaraja.
The China-Australia Free Trade Agreement (ChAFTA) was signed in June and now awaits the completion of domestic treaty making processes before it comes into force. The Japan-Australia Economic Partnership Agreement and Korea-Australia Free Trade Agreement were concluded last year.
"[Under the ChAFTA] officially law firms can get a particular level of access and that is bound at a treaty level agreement between the two countries, which is fantastic," said Mr Nadaraja.

"That's quite a substantial, massive achievement. I don't think China has offered commercial association of legal services at a treaty level binding to any other country."
However, there are numerous procedural barriers in China, as well as in Japan, which create headaches for Australian law firms looking to open offices there.
"One of the reasons this particular position was created was to [take]the next step and get some of those behind-the-border barriers eliminated to facilitate better and easier access," said Mr Nadaraja.
"We are not talking about dropping standards at all in any one of these things. The standards can still be kept high. But it is those other cumbersome barriers that do not necessarily go to the quality of the service that would be provided."
One nut that is particularly hard to crack is the Indian legal market, which is formally closed to foreign legal practitioners.
Australian law firms currently do work relating to Indian businesses but operate out of offices in Sydney, Perth, Hong Kong or Singapore, Mr Nadaraja said, adding that the strong resistance to foreign lawyers extends from a fear that local lawyers would lose work if the market was opened.

India is a "fairly complex market" with over a million lawyers, but nearly all of them, apart from a very small group of solicitors in Mumbai, are advocates or barristers.

"The concept of lawyers who provide legal advice to only businesses is fairly foreign to the majority of the profession there," he said.
"There is that fear that foreign lawyers would be coming to take away their work – their livelihood – when in reality foreign lawyers would be occupying a different space.
"Rather than taking away work from Indian lawyers, our law firms would be taking work in there."