Glass 'both half full and half empty' for law firms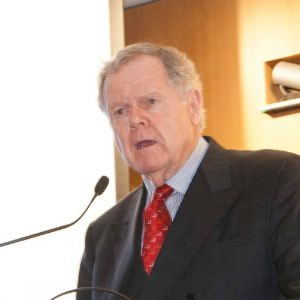 There will be more losers than winners in the legal sector over the next half-decade, according to one business consultant.
Beaton Capital partner Dr George Beaton highlighted troubled waters for both B2B and B2C law at the 2015 Legal Innovation Index event, hosted by LexisNexis and Janders Dean.
In the B2B sector, Dr Beaton raised the issue of clients expecting both lower prices and higher levels of experience in the service provided by law firms.
"It's like a scissor. Prices are falling and expectations of service are rising, and if you're in where those blades of the scissor intersect – which is where the BigLaw business model firms are – it's not a comfortable place," Dr Beaton said.
Dr Beaton said "the scissor is closing" and that when "the serious shake-up begins", in five or so years' time, there will be more losers than winners.
"By losers we mean firms whose profitability will dramatically decline and the winners are those firms – maybe a ratio of 1 to 10 – whose profits will be maintained."
Dr Beaton said the B2C industry is equally in trouble as clients can increasingly access legal services online on demand.
"We don't have any good data in Australia but in the UK, for example, it's predicted that one third, maybe one half, of BigLaw firms will be gone by 2020 because no one wants to work in them any more. The ageing population of solicitors will simply close the doors."
"When you look at the way people of all ages are embracing the many forms of interaction, access to information and service provided by the internet, I think there's great hope."
Dr Beaton sees great opportunity for law firms who "get it", and a very difficult future for those which don't. "I conclude this glass is both half full and half empty."
The Legal Innovation Index recognises organisations and individuals in the law industry who embrace innovative thinking and practises.
Allens, Envato, Gilbert + Tobin, Herbert Smith Freehills, LawPath, McCullough Robertson Lawyers, Norton Rose Fulbright, RMB Lawyers, Sydney Criminal Lawyers and The Fold Legal were all awarded a place on the 2015 Legal Innovation Index.