Outstanding employee initiatives recognised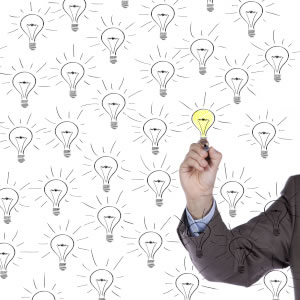 Five law firms offering innovative employee programs have made the cut as finalists in the Australian Law Awards Employee Program of the Year category.
Finalist Cornwall Stodart launched a fun and creative initiative in August 2014 called the Dream Team, an extra-curricular program open to all staff members to enhance the business development culture of the firm.
The name was inspired by the 1992 Olympic USA Basketball Team who were commonly known as the Dream Team, and the rules of Cornwall Stodart's initiative are akin to that of the sport.
Staff sign up to be a player on the Dream Team and each month undertake a number of activities, such as attending networking events or seminars, joining industry associations, publishing articles and posting blogs, in order to score points. At the end of the month cash prizes are given out to the highest point scorer, the most improved junior lawyer and the most improved support staff.
DLA Piper capitalises on its global presence to offer a Career Academy to all of its employees worldwide. The Career Academy is a series of international training programs to support and develop employees at key stages of their career.
The training programs help ensure that DLA Piper employees feel well prepared, supported and developed to perform at the best of their ability at all stages of their career, from recently qualified lawyers just joining the firm, to newly promoted or laterally hired partners of the firm and all levels in between.
Herbert Smith Freehills has taken a different approach with its employee program, which is designed to tackle the high levels of anxiety and depression in the legal profession. The firm's four-part Mindfulness program addresses employee's psychological health and aims to minimise unnecessary stress at work.
The program provides guided mindfulness recordings to all staff in their global network, mindfulness resources, weekly face-to-face guided mindfulness sessions and formal corporate-based mindfulness programs.
Maurice Blackburn Lawyers are also a finalist with their Supporting the Wellbeing of our Staff program, designed to protect employees at risk of vicarious traumatisation (a psychological condition that results from empathic engagement with clients who themselves have suffered trauma).
Swaab Attorneys rounds out the finalists list with its employee program called Unlock Your Potential, which involves various practices that assist employees to build both personal and organisational success.
The Australian Law Awards will be presented at The Westin Sydney on 17 September – purchase tickets here.