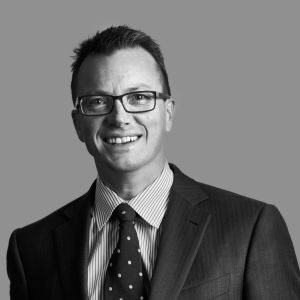 The top tier's focus on megadeals has created an opening for smaller players in more modest M&A transactions, one boutique head has claimed.
According to Tony Symons (pictured), managing director of Melbourne-based Clarendon Lawyers, mid-sized corporations are increasingly looking beyond the top end of town for their M&A service.
"We think the mid-market doesn't get the attention it deserves at larger firms, and we're seeing that our clients are cognisant of that," Mr Symons said.
"Clients are searching for value – not just in monetary value but in terms of the service they get. At some of the larger firms, they may not get that personalised service they get from us."
Even major clients facing a smaller M&A transaction are "often looking outside the traditional top-tier law firm", he has found.
Clarendon is aiming to provide a specialised M&A service, but Mr Symons said the firm is not interested in competing for major multinational clients.
"We're not aiming for the billion-dollar transactions – the Japan Post or Toll Holdings transactions. That's not our game," he said.
"We're clearly focused on the mid-market M&A space, and it's in that area that we believe we deliver real value to our clients."
The firm has recently made two high-profile hires: 20-year K&L Gates veteran John Mann, who joined in May, and Allens litigator Susie Stone earlier this week.
The firm sought out Ms Stone's expertise in response to a growing number of disputes arising out of M&A transactions.
While earn-out accounts have long been a root cause of M&A litigation, Mr Symons has observed an increase in disputes around completion accounts and warranty claims.
"After we've acted on the M&A transactions, our clients naturally want us to act on the dispute as well, particularly where it's so closely related to the transaction," he said. "So it makes sense that we brought a specialist litigator on board."
Mr Symons believes their M&A team now rivals that of much larger firms.
"With five directors on board focusing on front-end M&A, and now one focusing on the back-end disputes area, we've got more bench strength than anyone in the market outside the top-tier firms," he said.
He believes the global mergers have presented opportunities to recruit lawyers from top-tier firms "that maybe five or 10 years ago we may not otherwise have been able to recruit".
"Each of our directors has a wealth of experience gained during time with leading Australian or international firms, which they bring to our offering at Clarendon," he said.
In addition, he has seen a rise in referral work from overseas firms as global networks have spread to Australia.
English or American firms that may have once referred to a top-tier national firm are now turning to "independent" firms like Clarendon to avoid boosting a competitor's client base, he added.
"I've got a series of relationships with British and US firms that refer their transactional work to us now. Those relationships obviously take a lot of work to develop and foster but that's a great part of our business and a part that I really enjoy."