New Chief Justice of Queensland appointed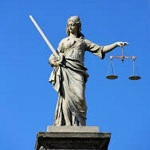 The Queensland Premier has named a new Chief Justice to replace controversial Justice Tim Carmody, who resigned in July.
Justice Catherine Holmes will be the first female Chief Justice of Queensland. Her appointment was announced today by the Premier of Queensland, Annastacia Palaszczuk.
Justice Holmes is currently a judge in the Queensland Court of Appeal.
The president of the Queensland Law Society welcomed the appointment. "Queensland Law Society is an organisation driven by the rule of law, by service to our members and by understanding the power of these contributions to our broader community," said president Michael Fitzgerald.
"We look forward to working with the Supreme Court led by Chief Justice Holmes, in maintaining and preserving the rule of law and access to justice across the state," he added.
 
"The Queensland Law Society has always maintained that the position of Chief Justice is of central importance to the community as the leader of the Supreme Court, the judiciary and the profession. The society is thankful that we and other stakeholders were consulted by the Queensland Government on this appointment."

He continued: "The appointment brings certainty to our profession and our community."
Justice Carmody resigned as Chief Justice of Queensland earlier this year, following controversy surrounding his appointment and ongoing clashes with other members of the judiciary.