UNSW puts focus on Indigenous under-representation in law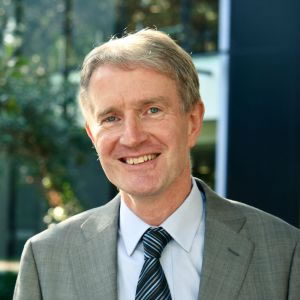 The teaching of Indigenous law must be brought to the mainstream and not "put in a little box" to combat under-representation of Indigenous lawyers in the profession, the dean of a major law school has said.
The dean of UNSW Law, Professor David Dixon, argued there is a lack of Indigenous lawyers in the Australian community.
"I think that the problem is very well-known, which is the under-representation of Indigenous people in the legal profession," he said.
In his view, levels of under-representation are most prominent at the higher levels of the profession. Three indigenous judicial officers have come out of UNSW and Prof Dixon said the university is "keen to see more young Aboriginal people stepping up in to those types of positions too".
UNSW Law has recently adopted a Reconciliation Action Plan that not only looks to address the number of Indigenous students in their law program, but also aims to change the way Indigenous law is incorporated into their curriculum.
"One of the key things that we're trying to do is integrate Indigenous perspectives in to all of our courses where it's appropriate, so that our curriculum has got a stream running through it with a focus on Indigenous legal issues."
Prof Dixon said "it's everybody's business" and that their aim is for all UNSW law graduates to have good knowledge about Indigenous legal issues.
"It's not just put in a little box as being 'this is Indigenous law over here', but it's seen as something that is mainstream – I think that's a really important part of it."
As part of its plan, UNSW is providing cultural awareness training for staff, increasing the numbers of Indigenous students and staff, as well as offering more scholarships for Indigenous students.
"What we're trying to do is to show a bit of leadership among the academic community by doing something which we hope will help to deal with the problem," added Prof Dixon.
Indigenous students at UNSW recently organised a moot called the First People's Moot, and Prof Dixon said: "The quality of the young Aboriginal students who were mooting was really impressive."
"There's no sense of having to do them a special favour or any of that kind of rubbish – they're top-quality students and they're going to do really, really well," Prof Dixon said.
"We already have three academics who are Aboriginal women and it's not in any way 'token-istic'. They're all people who would get the job whoever they were, whatever their background."
Prof Dixon said the legal community was increasingly recognising the importance of addressing Indigenous issues.
"I think that there's a great deal of sympathy among the legal community for Indigenous people and a commitment to making things better."
Like this story? Subscribe to our free newsletter and receive Lawyers Weekly every day straight to your inbox.